The Salford Red Devils Foundation worked alongside the Red Devils Association and sponsors Betfred to bring a fantastic Rugby League awards evening.
The Lance Todd trophy is awarded to the man-of-the-match of the Challenge Cup Final.
The prestigious evening is widely regarded in Rugby League as the pinnacle of the game and this year did not fail to disappoint.
Historically, the trophy is presented the Wednesday following the Challenge Cup Final.
This year, the trophy was presented at the AJ Bell Stadium, the home of the Salford Red Devils, with over 220 guests in attendance.
These guests included renowned ex-winners Ray Ashby, Ray Dutton, Brian Lockwod, Bill Kirkbride, Andy Gregory, Lee Briers, George Nicholls, Steve Nash, Steve Pitchford, Kevin Sinfield, Sean Long and Ryan Hall.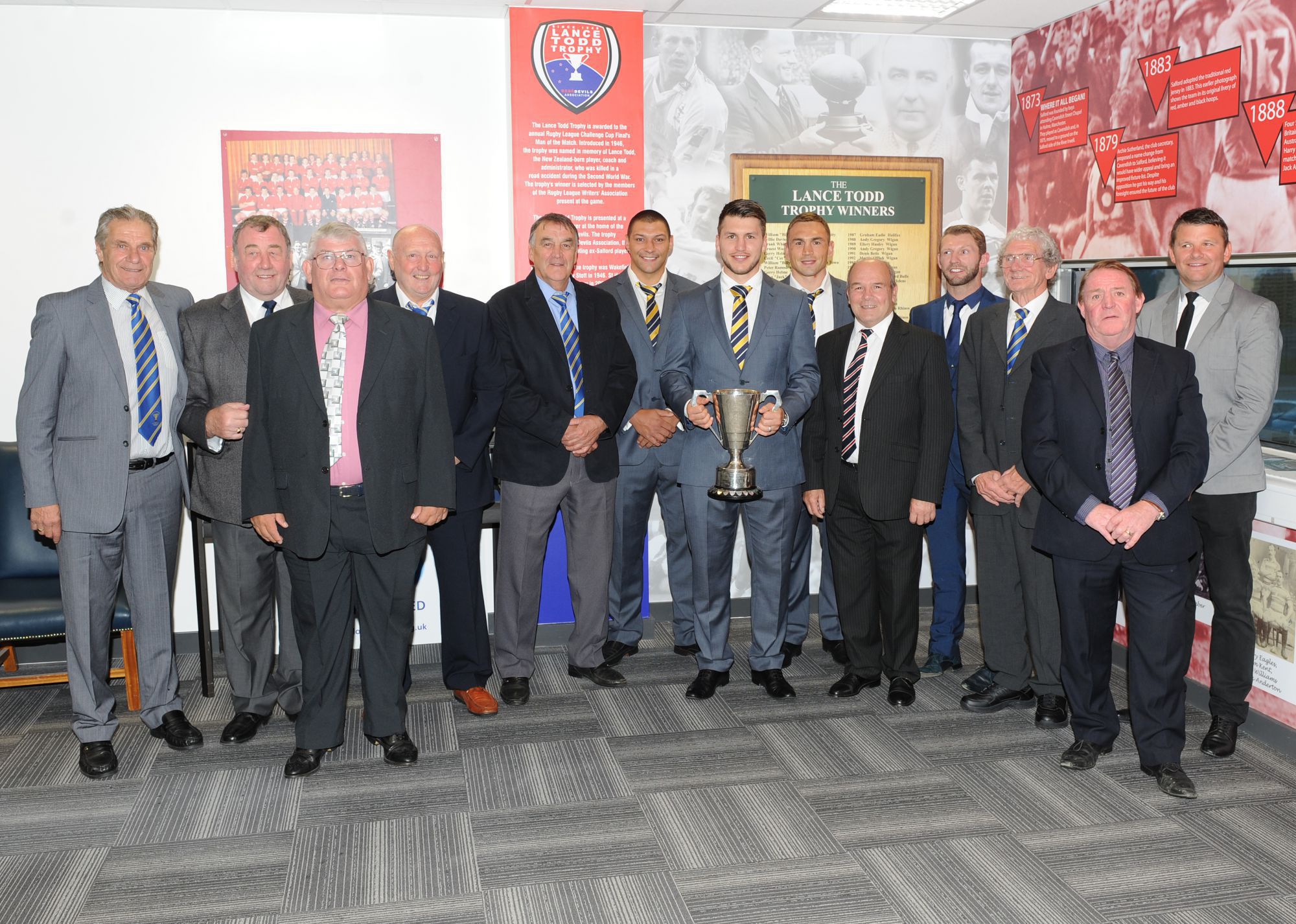 Leeds' Ryan Hall won the 2014 trophy following his part in their victory over Castleford Tigers last year.

The BBC's Dave Wood, alongside comedy from Jed Stone and a three-course awards meal, hosted the evening of entertainment and celebration.
The evening also saw a presentation of Lance Todd ties to past winners who had not received them in the past. This saw the audience celebrate and respect past winners and achievements in the Rugby League game.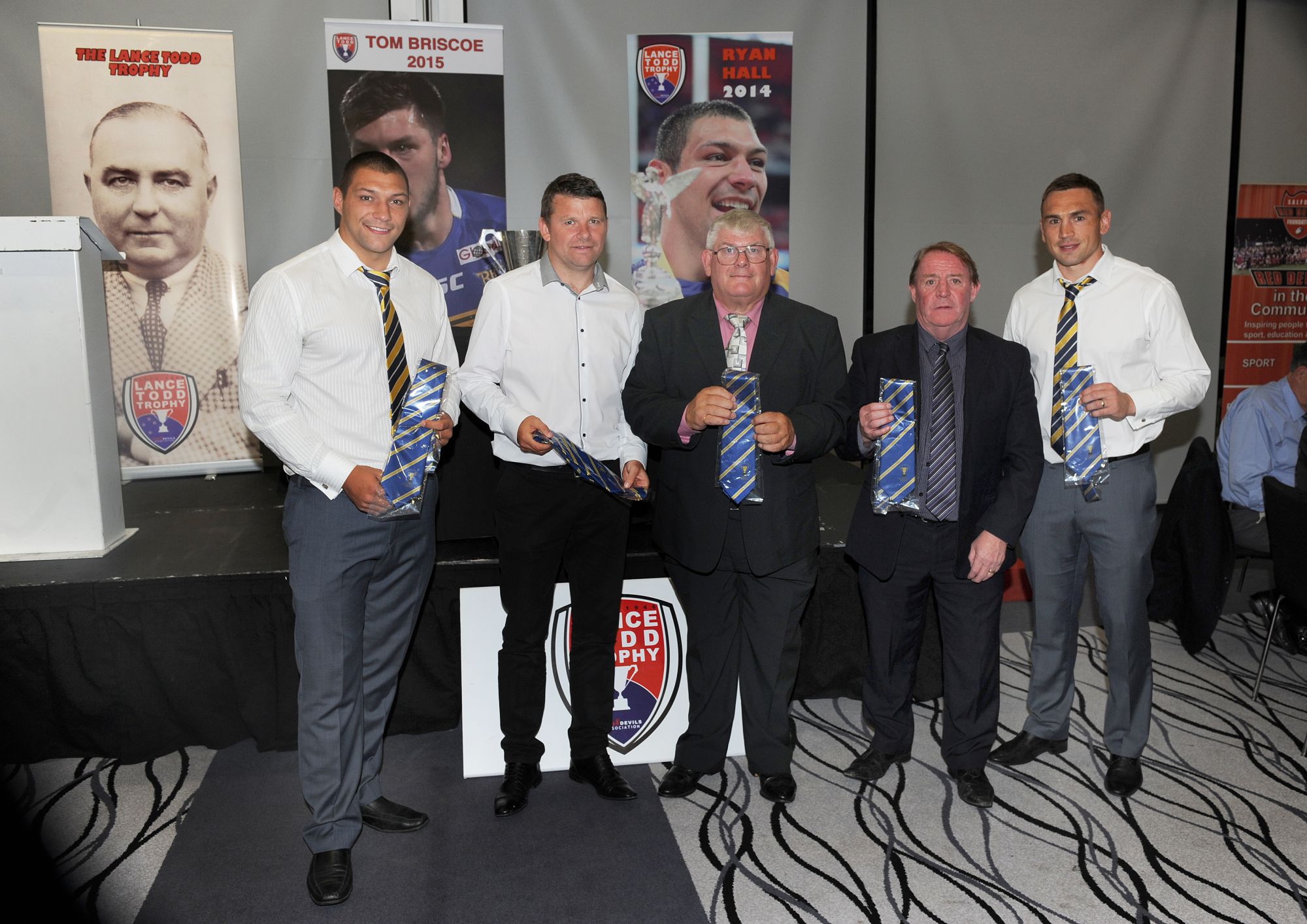 Alongside ex-winners, both players and former players attended the fantastic evening. Adrian Morley, Chris Hesketh, Bill Ashurst Ian Watson and Tim Sheens.
Ryan Hall presented this year's winner, Tom Briscoe, with the Lance Todd trophy and spoke about what it means to him as a previous winner.
Tom Briscoe set a new record for the most tries by a player in a Challenge Cup Final. He scored an impressive five tries in Leeds Rhinos 50-0 defeat of Hull KR.
Betfred said they were honoured to sponsor the evening: "We were proud to support the Foundation and this event.
"We would like to take this opportunity to congratuate Tom Briscoe on his record-breaking performance to win the Lance Todd."
The Foundation took the reins in hosting the Lance Todd in 2014 and it has gone from strength to strength. We look forward to many more successful Lance Todd events to come.
Thank you to everyone that attended and to our sponsors Betfred, Rugby League Cares and The Red Devils Association for their support of the evening.
For anymore information on the evening, please contact John Blackburn on john.blackburn@thereddevils.net or telephone 0161 786 1591.
To see our latest news and events, find us on Facebook 'Salford Red Devils Foundation' or on Twitter @SRDFoundation.
Great eve of #rugbyleague Congrats to @leedsrhinos @tom_briscoe on receiving the Lance Todd trophy from @Ryan5Hall pic.twitter.com/g1LhT1hNHM
— SRD Foundation (@SRDFoundation) September 3, 2015
Brilliant evening here at the #lancetodd pic.twitter.com/kzhzwuenMB
— SRD Foundation (@SRDFoundation) September 2, 2015