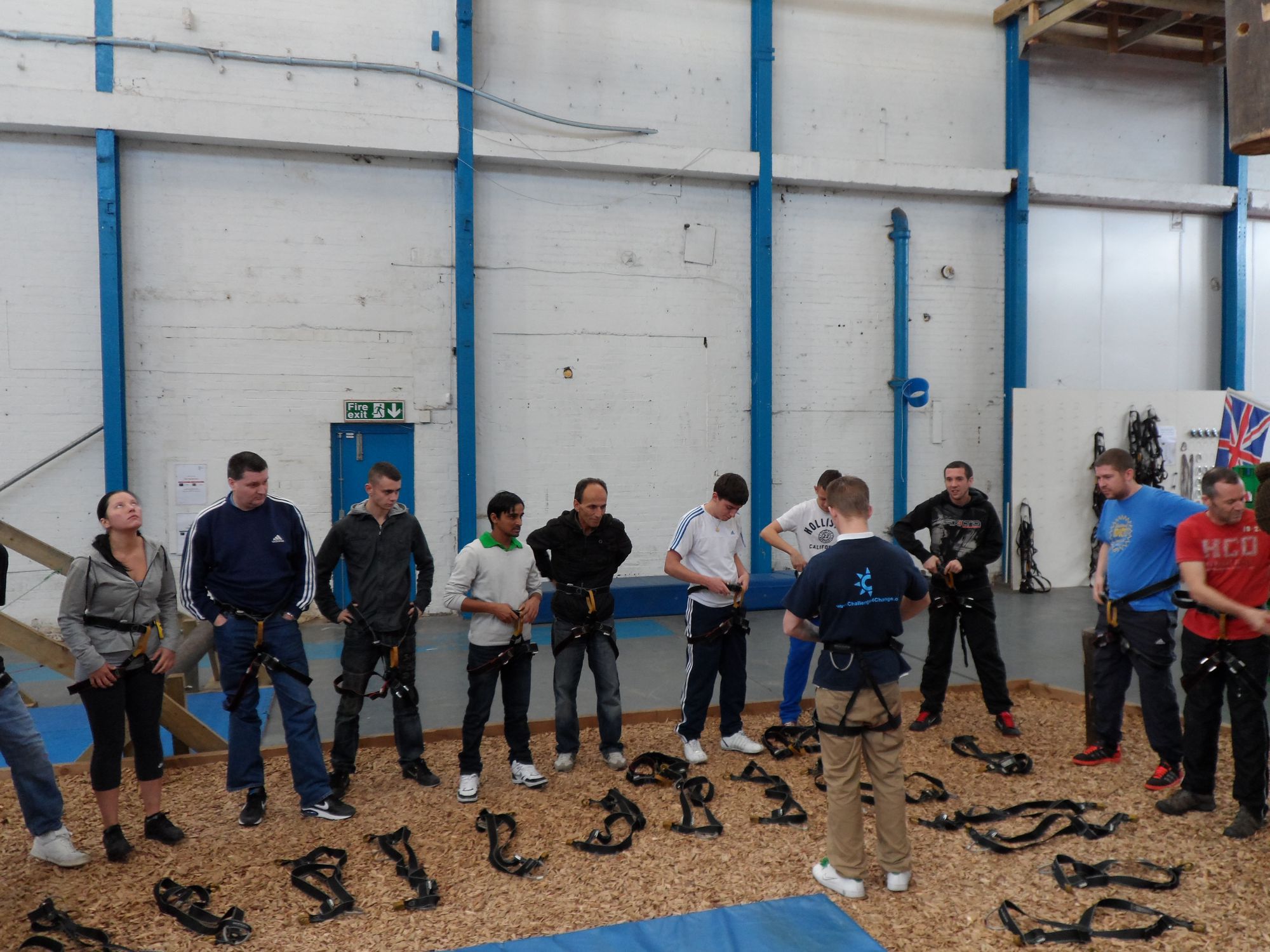 Reds continue to Tackle Unemployment
Salford City Reds Foundation continue to Tackle Unemployment within the city of Salford with the start of our latest back to work course. Every couple of months the Foundation sets between 20 and 40 local residents on their way in our specially designed course that looks to use all elements of a professional sports club to help people back into the work place.
As part of the course a participant will get the chance to work on their cv, learn new interview techniques and gain valuable work experiences. There are a number of qualifications available too, which include the chance to complete a UKCC rugby league coaching course and Emergency at First Aid course. Participants can even begin their driving lessons with the Foundation and learn about manual handling, health and safety and food hygiene.
Featured in this week's pictures can be seen the latest group of participants. They can be seen in the quiet surroundings of the Foundation's community classroom, before going on to a team building session at Foundation partners Challenge 4 Change facility. Work experience is a really important part of the course as quite often the Foundation looks to give people an insight into new jobs that are available within Salford City Reds. This has seen people getting valuable experiences within community development, retail, marketing and the general match day experience.
The Foundation has had great successes since the inception of this programme 2 years ago with dozens of local people leaving the benefits system and going on to take up job or educational opportunities. Salford City Reds Foundation have developed their very own 'Opportunities Bank', which contains all the latest job and education vacancies available through the Foundation's partners.
The Foundation has taken great steps to make sure that they keep in regular contact with all participants to let them know that support and new opportunities are open to them Project Lead Neil Blackburn added "we have had lots of success stories over the past couple of years including our very own Health Project Officer Danny Doherty, who joined us as a full time member of staff having first got involved in our initial pilot scheme.
The informal nature of the scheme really strikes a chord with people and we do our best to meet everybody's individual needs" For more information including how to book your place on the next course or find out any information about the project's various elements please contact Neil via 0161 820 2739 or neil.blackburn@reds.co.uk