Health update 2015
Our Tackle Mens' Health and Tackle Family Weight programme is back!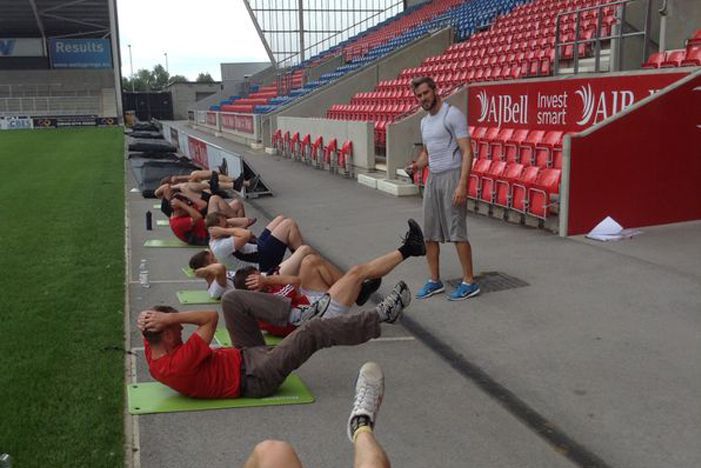 We have received the great news that our Tackle Mens' Health and Tackle Family Weight has been extended until March 2016.
Building on our previous work during 2014 to 2015 the Foundation is delivering a city wide preventative programme with the aim to 'Tackle Mens' Health' and 'Tackle Family Weight' using an innovative sports club related approach actively supporting the Salford Health and Wellbeing Board's strategy.
Our Tackle Family Weight programme is being delivered across Salford Primary and Secondary schools;
Engaging families in fun activities increasing physical activity levels
Healthy lifestyle assemblies
Curriculum healthy lifestyles theory
Curriculum and afterschool physical activity provision
Dads and Lads sessions
Alongside working with our families, our Tackle Men's Health programme is also being delivered across Salford, comprising of;
Touch Rugby League
Masters Rugby League
Red Devils Bootcamp
All FREE for an 8 week block!!

For more information please contact Joanne Shepherd on 0161 786 1591 or joanne.shepherd@thereddevils.nets