Dancers to Perform in Challenge Cup Final
20 August, 2015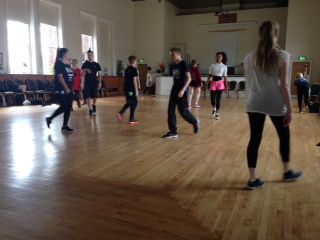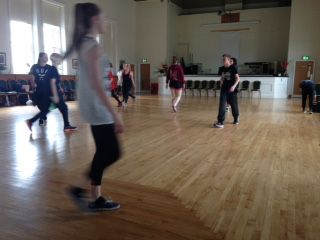 The Salford Red Devils have been working in partnership with Rugby League Cares 'Join the Momentum' to be part of their Challenge Cup Final pitch performance on Saturday 29th August.
This special occasion enables dancers the opportunity to perform at half time on the pitch in front of a full crowd after having learnt choreography from Pheonix Dance Theatre.
This choreography was delivered to our dancers during our 'Summer advanced intensive' dance camp which took place at Eccles Town Hall, Wednesday 5th August to Friday 7th August.

This is being followed by a mass rehearsal on Sunday 23rd August leading up to the big day on Saturday 29th August.

Salford Red Devils Foundation's Dance camp was turned into an 'Advanced' camp as it attracted a number of dancers from professional backgrounds such as The Lowry's CAT scheme (Centre for advanced training).

The Lowry have been very supportive in this camp, helping to promote this opportunity of performance to their dance students.
Dancers required to show a level of dedication to this opportunity with attendance to all dates being necessary.

The Foundation will be building on this further with our Red Devils Dance Academy being delivered in primary and secondary schools in the area.

For more information please contact Joanne on joanne.shepherd@thereddevils.net or telephone 0161 786 1591.