Foundation have success with Rugby Club of Manchester Luncheon
12 July, 2016
Foundation have success with Rugby Club of Manchester Business Luncheon
The Salford Red Devils Foundation had fantastic success with their 'Rugby Club of Manchester' business networking lunch, hosted at the Lowry Theatre restaurant 'Pier 8'.
The event bought together businesses and professionals from across the North West to enjoy an afternoon of lunch an fundraising activities, such as auctions and raffles, raising money to support the community development work carried out by the Foundation.
Pre dinner entertainment was provided by Chris Rostron from Rugby League Cares, who spoke about the fantastic work carried out by the Charity by the sport, and explained more about the 'Ride to Rio' initiative.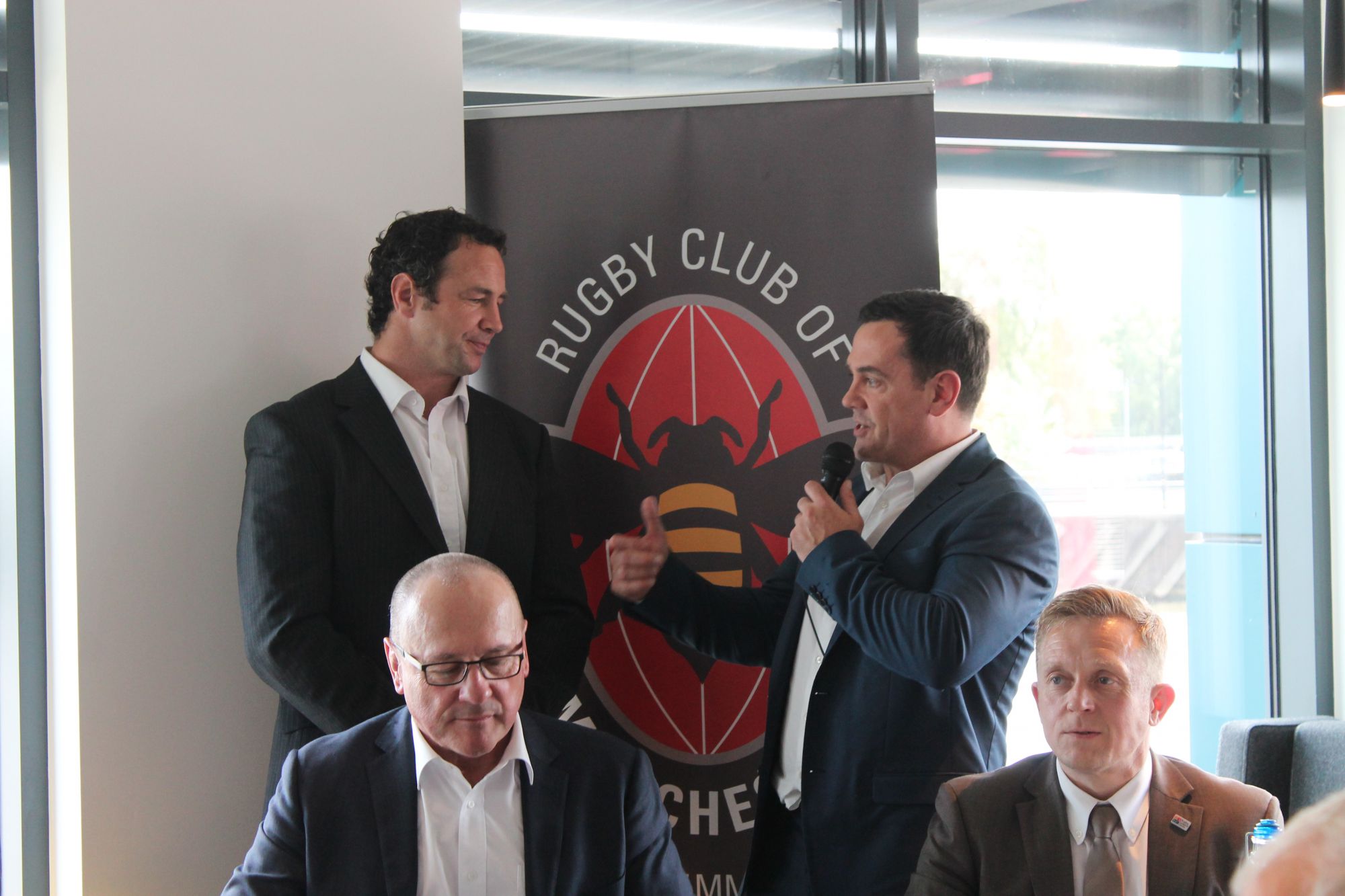 The event provided a fantastic opportunity for the Foundation to showcase the fantastic community work being done to local businesses as well as unique networking opportunities for people from a variety of different industries, and commercial director John Blackburn was please with the luncheon;
"It was fantastic to see so many of our existing partners in the room alongside some new faces. The talks from Moz, Tim and Carlo were brilliant insights into professional sport, and we raised money for some good causes as well".
The Foundation will be hosting a 'She Devils' luncheon alongside the Salford Red Devils in August, for more information email john.blackburn@reddevilsrugby.co.uk