Foundation Outreach in Glasgow
26 November, 2014
Foundation Outreach Work In East Kilbride
This weekend staff from Salford Red Devils Foundation went up to Duncanrig Secondary School in Glasgow, East Kilbride to deliver health messages and introduce the children to Salford Red Devils and Rugby League.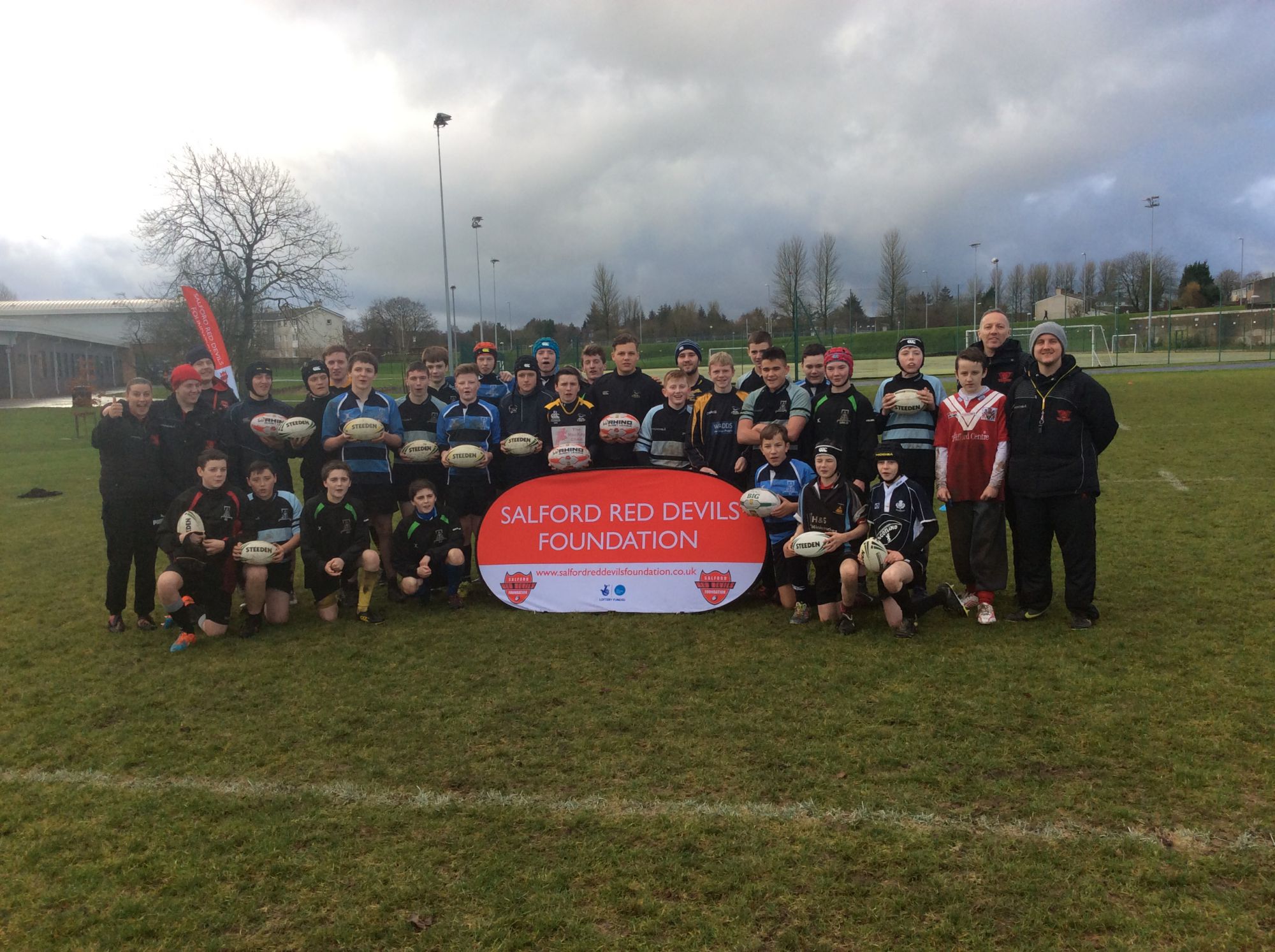 Following on from previous outreach work the foundation has done up in Scotland with Monkland Warriors in Airdrie this time the staff went into a School to speak about healthy lifestyle and them to Salford Red Devils.
The Foundation initially delivered an assembly to all 250 pupils in their 3rd Year at the School before then delivering basic rugby activities to get the group exercising. Once these had finished and with night fast approaching the Staff were generously hosted by the Holiday Inn Glasgow, East Kilbride before a further rugby specific session was held on the Saturday Morning.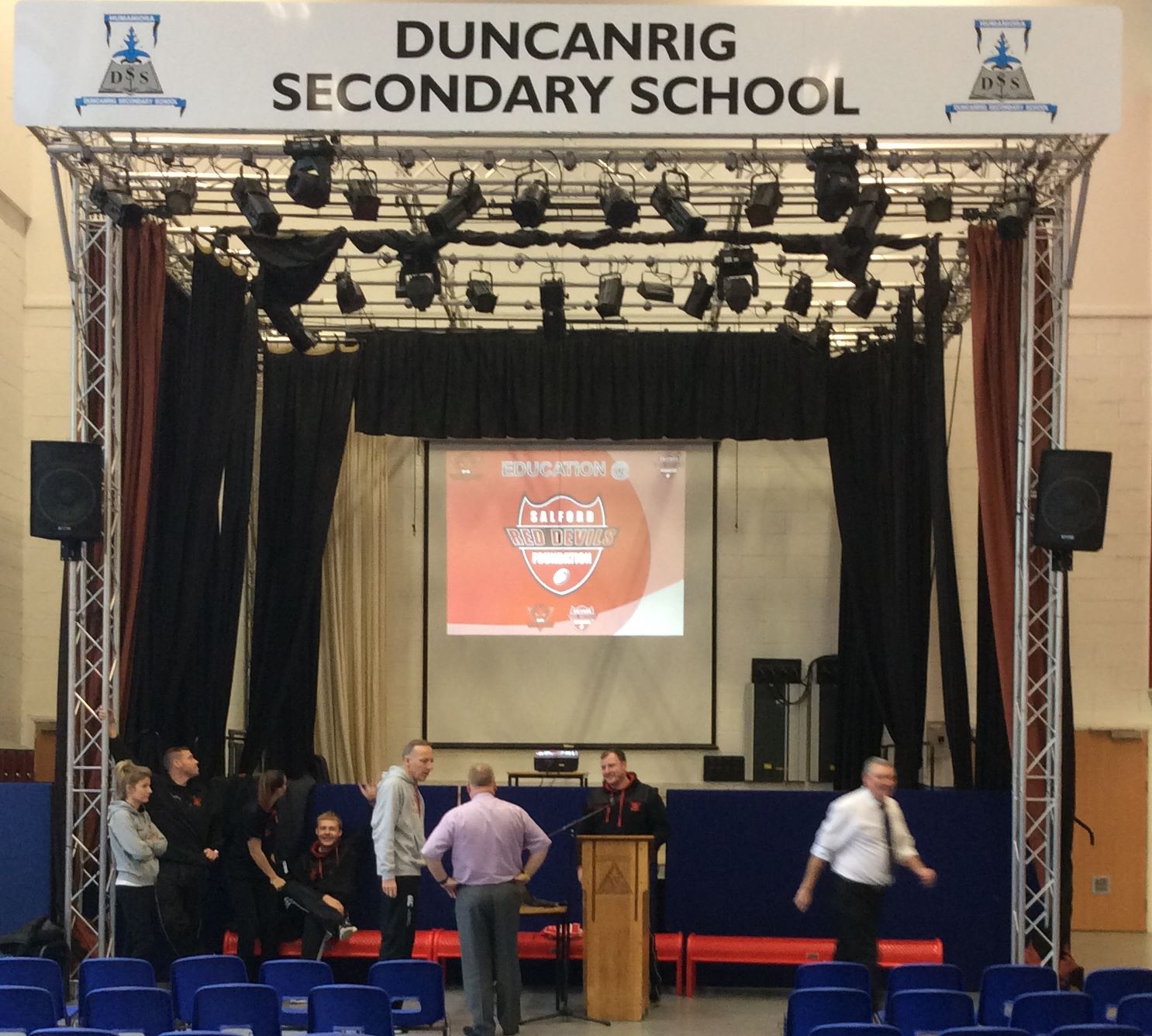 During the assembly the foundation spoke about Salford Red Devils, Healthy Eating, Alcohol and Substance misuse and the effect these can have on performance. To reinforce this message we then did a practical demonstration using a pupil and 'Beer Goggles' to simulate the effects of alcohol on vision.
Upon wrapping up the assembly the pupils were then put through their paces for an hour with some fun rugby based activities to help them get the blood pumping, burn some calories and introduce many of the pupils to a new sport.
Once the sessions had finished it was then a break before the extra-curricular activity started on the following morning. This was when the foundation coaches took centre stage delivering sessions on attack and defence to the areas local talents.
If you are based outside of Salford, Manchester or Trafford and would like to get involved with Salford Red Devils Foundation please contact John Blackburn on 0161 820 2739 or john.blackburn@thereddevils.net