Foundation to host school finals
19 May, 2016
Foundation to host school finals.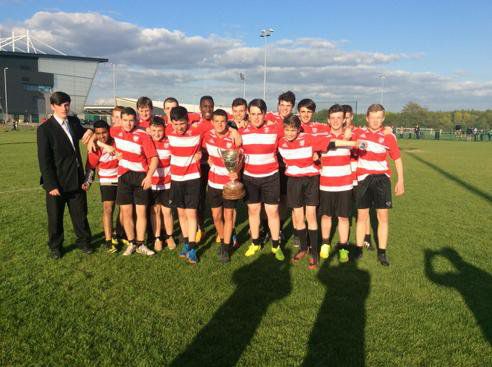 The Salford Red Devils will play host to the 2016 Salford Champions Schools Finals next week, on the 25th and 26th of May.
The finals see the best school teams from the area come up against each other for the title of champions.
From year 7 to 11 teams from Buile Hill, Walkden High, Wight Robinson and Saint Ambrose Barlow will compete for local bragging rights after playing through six rounds of competition to reach this stage.
The School finals have a rich history, dating back over 40 years, and featuring players such Paul Southern and Adrian Morley who have both gone on to represent the Red Devils at a professional level.
Head of Player Development Danny Barton has overseen this years tournament and is looking forward to welcoming the teams to the final;
"It's gonna be fantastic to see these schools play in the finals, the players have earned the right to play for chance to be champions and I'm sure it will be a fantastic standard of rugby."
The Salford Red Devils Foundation supports rugby league in schools by providing coaching and after school clubs, and Foundation Director Mark Brocklehurst is please to see the school game going from strength to strength, saying;
"It's fantastic to see the school game in such great shape, the competition has so much history and I'm sure this years event will continue in the tradition of high quality rugby."