Hazel Blears Toasts SCRF Success
12 April, 2013
SCRF's social inclusion work is supported through a partnership with Lloyds TSB Foundation, which sees Lloyds TSB funding the Foundation's work in this area over a 2 year period. The project began in January 2013 and is about engaing young people in the Central Salford area. Celebrating Salford City Reds Foundation's successes in Salford in fostering Social Inclusion, a team from SCRF met with Labour Salford & Eccles MP Hazel Blears to discuss progress with the initiative as well as future steps forward.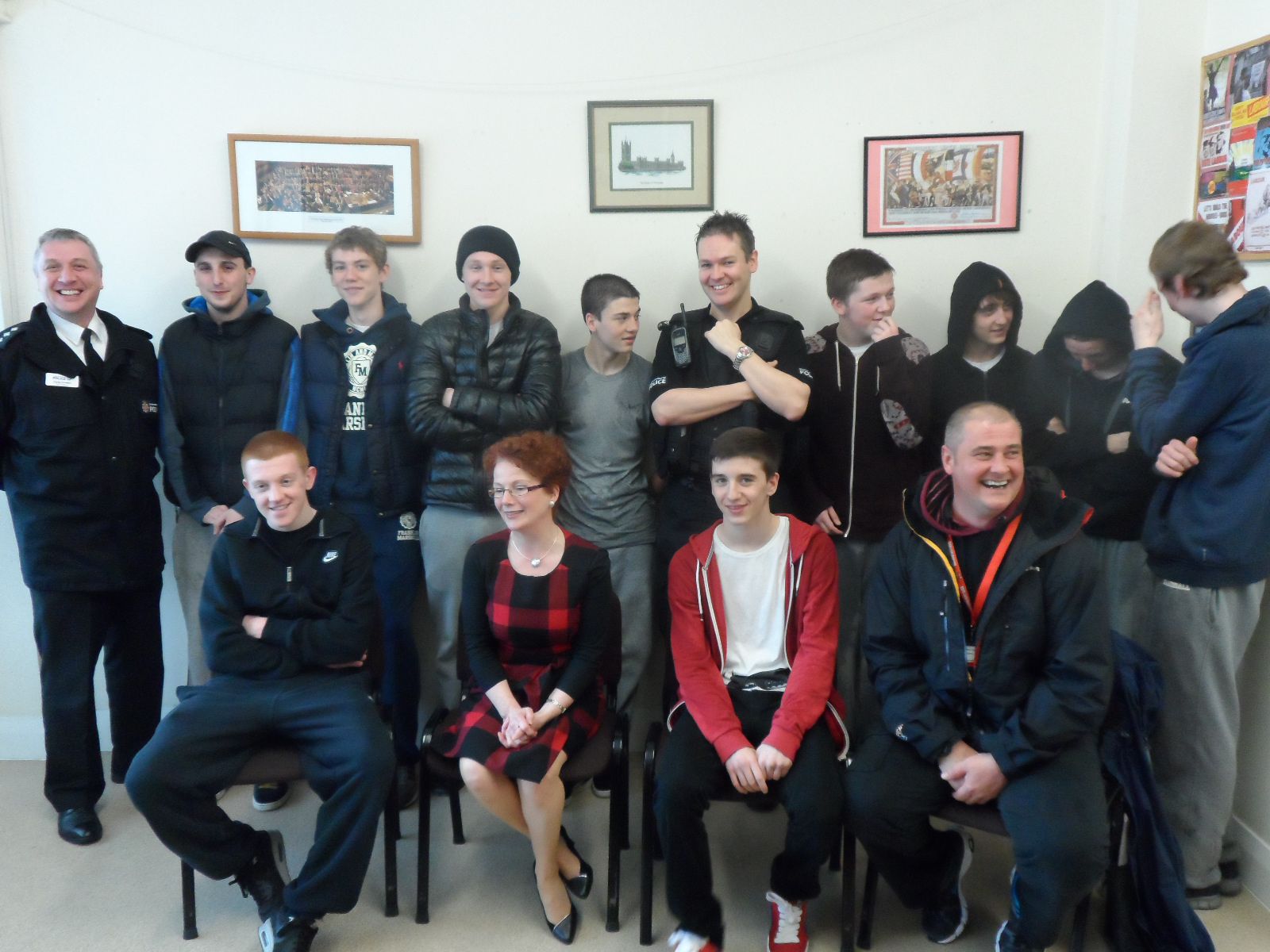 Headed by Lee Adams, SCRF Community Outreach Officer, Lee and a collection of regular members of his outreach initiatives met with Hazel Blears MP to discuss the progression of SCRF's activity in the area. Most importantly it gave those involved the opportunity to discuss the benefits the initiatives have brought their lives directly with Hazel Blears, who has long been a supporter of SCRF activity in this area.

Through a range of events and sports competitions, as well as a selection of training and education projects, the purposes of such activity is to provide structure and alternative activities to young sometimes vulnerable people in the area. It is hoped through such activities, anti-social behaviour can be reduced while arming partakers with confidence and skills that encourage positive future development.

Run in conjunction with GMP, Salford Council and Salford City College, SCRF goes into the community as well as opening up its facilities and resources to provide opportunities for young people to engage in meaningful, constructive activities.

Members of Lee's projects were pleased to have the opportunity to come forward and discuss their progress through the initiatives, as well as illustrate the positive difference such activity has had in their lives.

Lee Adams' said, "For the guys involved with the project to have the opportunity to celebrate the success they've had so far, as well as to speak with and share their experiences is hugely positive. Hopefully this demonstrates to themselves how far they've come, but also inspires others to get involved and better themselves through sport and education initiatives. It's a privilege to see how the guys have developed and I'm delighted to be able to share our successes with Hazel and others."

While the event was also attended by long time SCRF supporter Sgt Stuart McGuire of Salford and Pendleton GMP, SCRF and their community were of course pleased to welcome Hazel Blears to the celebration, as MP for the Salford and Pendleton area.

Regarding the project, Hazel said, "The Salford City Reds Foundation does some really valuable work in the community and it is fantastic to see this project up and running in Pendleton. It gives the young people involved a positive focus through sport and will also help to develop their skills in an enjoyable way. It is good to see the scheme leading to many success stories."

As rightly recognised by all in attendance, providing young people with activities is Salford is very much a positive step, and something SCRF look to do long into the future
For additional information on SCRF's Social Inclusion Activity in Central Salford, please contact Lee Adams on 0161 820 2739 or on lee.adams@reds.co.uk