Many Thanks to AloeBee Group
28 July, 2014
Many Thanks to AloeBee Group for their Touch Rugby sponsorship!
AloBee Directors in our Salford Red Devils Foundation Toyota GT86
The Salford Red Devils Foundation has seen excellent success in our "Play Touch Rugby League" since its launch in May 2014, with many teams getting involved and enjoying the weekly fixtures.
We would like to thank our Foundation Commununity Partners, AloBee Group. AloBee have provided both fantastic financial support and goodie bags which went down a treat at our sessions!
Speaking of the partnership with the Foundation, Director Steve Cook said "We really enjoy working alongside the SRDF. It is excellent to have such a strong link to the local community especially within health and fitness. We were pleased to see such a positive reaction to our goodies and we are looking forward to continuing our Touch Rugby success!"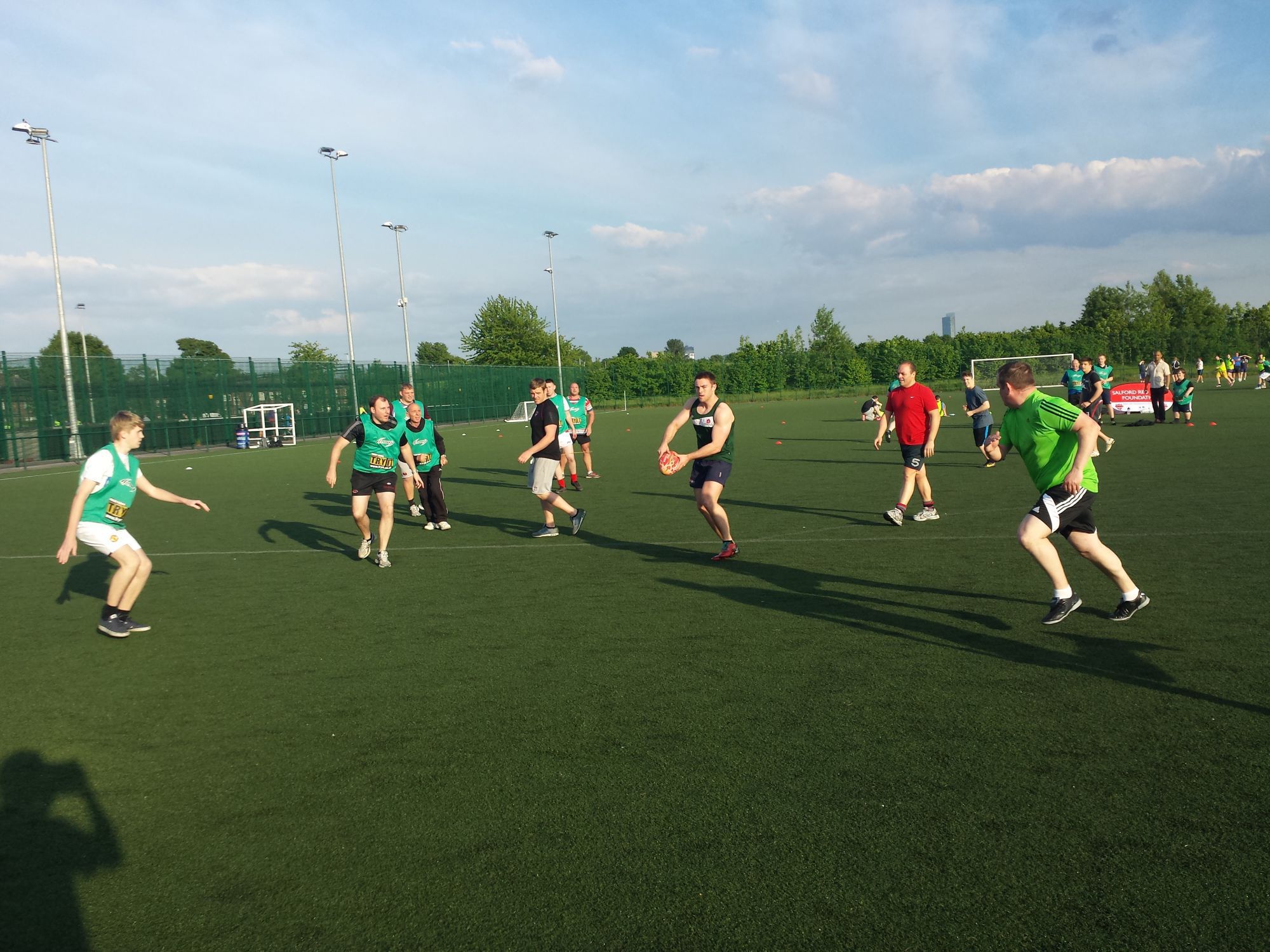 SRDF Head Mark Brocklehurst said "Our partnership with AloeBee has been great, they have immersed themselves in Touch Rugby providing excellent support and involvement in the community. We cannot thank them enough for their sponsorship."
For more information contact abghsw@hotmail.com or visit the AloeBee website at www.abghsw.flppro.biz
To see how you can get involved with AloeBee take a look at www.myforever.biz/storebusinessopportunity
For more information on Salford's Play Touch Rugby League contact Lewis Lockett on 01618202739 or lewis.lockett@reds.co.uk