Oasis academy make return to rugby league
7 July, 2016
Oasis Academy make return to Rugby League
Oasis Academy made a return to Rugby League with the support of the Salford Red Devils Foundation on Wednesday night.
A year 8 side had the honour of representing the Academy for the first time in 5 years as they took to the field against Buile Hill School.
Oasis have been working alongside the Foundation to develop Rugby League at their MediaCityUK campus, and have benefitted from the export coaching of the SRDF community coaching staff.
Having had just 3 weeks of preparation for the game, Oasis fell just short against an experienced Buile Hill side, but can be very proud of their efforts, in what was for many of the team, their first experience of competitive rugby league.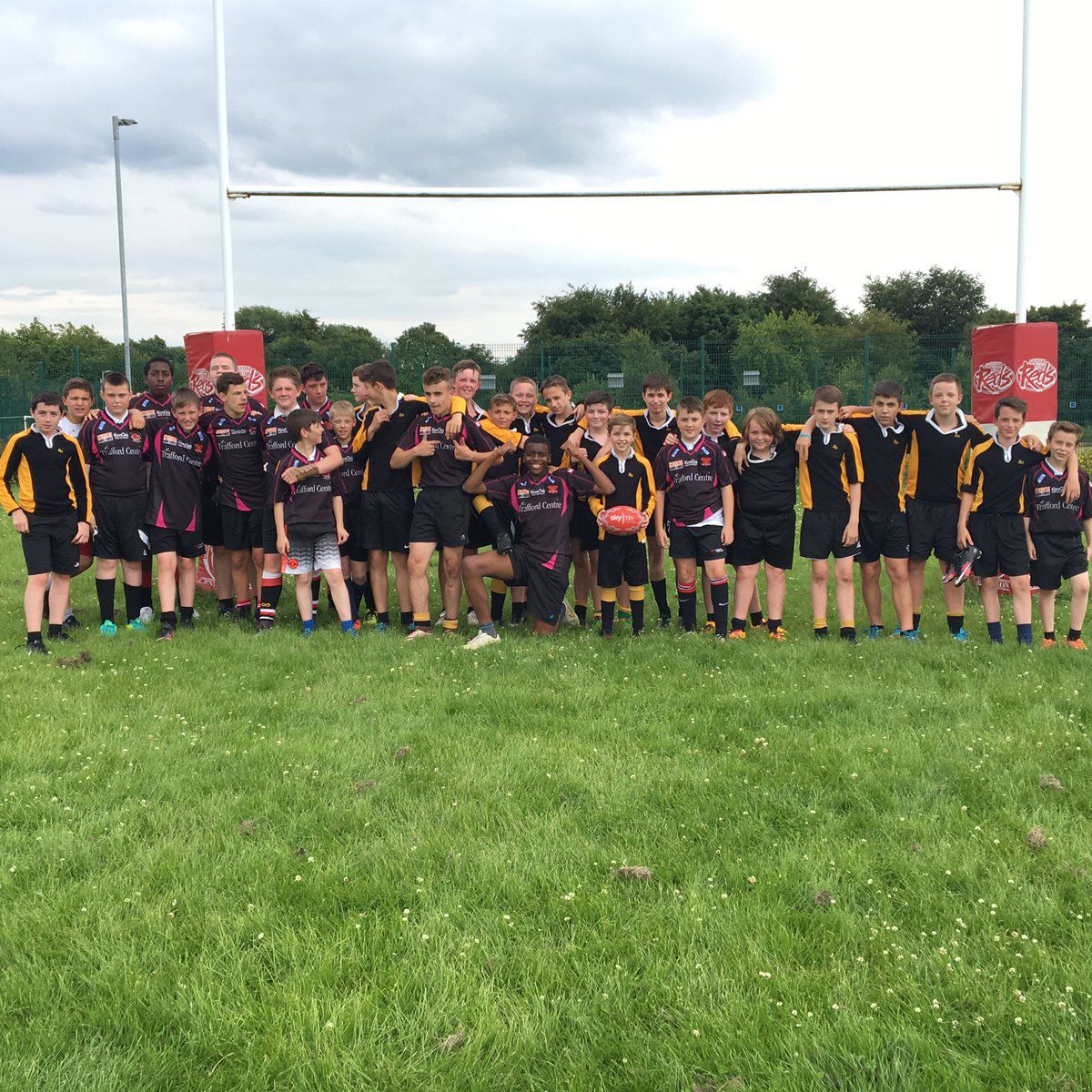 Foundation coach Jay Boyd has been working with the Oasis players and was very impressed with the rugby on display, saying;
"Both schools did really well, it was a high standard of rugby. Oasis can be really proud of their achievements, despite being new to the sport they remained competitive throughout the game. They've been really good to work with, they've listened well and you can really see they're taking on board what we are teaching them, and they have bags of enthusiasm"
Going forwards the Foundation will continue to work with schools such as Oasis and Buile Hill, in their continued effort to develop and grow grass roots rugby league in the Salford area.
Head of player development Danny Barton believes that having a strong rugby league presence at school level is key to developing the game in the long term. He said;
"It's massively important to have local schools engaging and actively promoting rugby league, as it is many kids first exposure to the sport, Oasis and Buile Hill are great examples of success stories we've had through the programme and there will be a lot more to come".
The Foundation are also hosting the Salford Champions League Rugby League 9's tournament at the AJ Bell this week, which is one of most anticipated events of the Salford schools sport calendar.
If you are interested in getting involved with Rugby League at a community level email danny.barton@reddevilsrugby.co.uk or call 0161 7861591