Salford Red Devils Founadation Community Festivals
1 April, 2015
The Red Devils Community Day Festival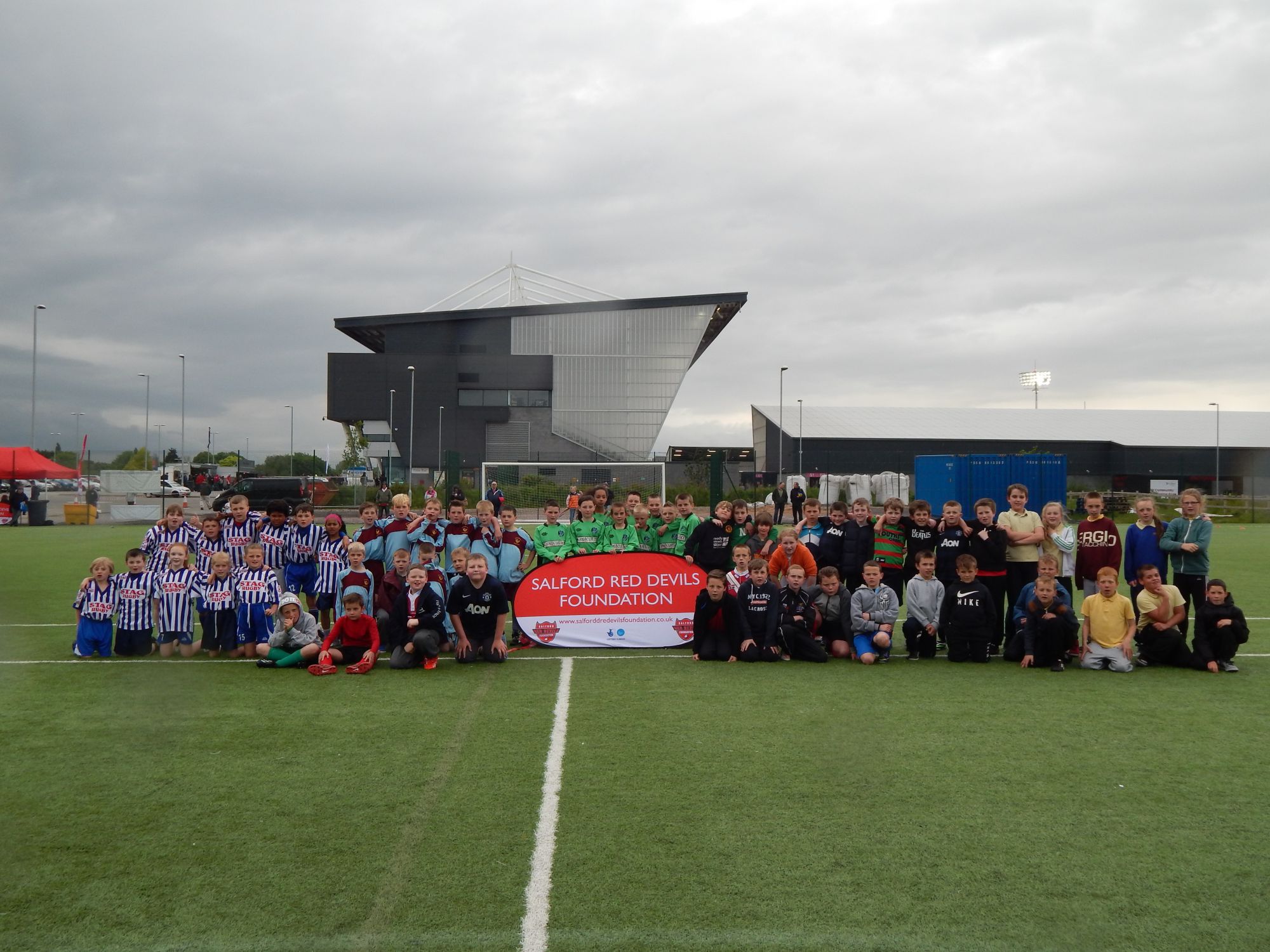 The Salford Red Devils Foundation will be holding a special Rugby League festival for this Monday's game against the Wigan Warriors.
We have immersed ourselves within the local community by running a total of 5 9-a-side festivals at different venues across Salford.
We have worked to target a variety of age groups. As such, invited Under 9's to the AJ Bell Stadium, Under 8's, Under 14's & Under 10's to Eccles RUFC and Under 13's to Folly Lane ARLFC to take part in the festival.
We have involved over 35 teams in the different festivals in order to promote our work and achievements in the local area and also to encourage future involvement with the Salford Red Devils.
The amateur rugby league football clubs who are attending are as follows:
From the local area;
Langworthy Reds
Folly Lane
Bury Broncos
Salford City Roosters
South Trafford Raiders
North Trafford Titans
Cadishead Rhinos
Limehurst Lions
Rochdale Mayfield
From the wider area;
Leigh Minors
Wigan St. Patrick's
West Houghton Lions
Orrell St. James
Goulborne Parkside
Hindley
Culcheth Eagles
Leyland Warriors
Pilkington Recs
Chester Gladiators
Rylands Sharks
Ashton Bears
Those who attend the festivals will be taking part in a lap of honour at half time during Monday's game, so if you are in attendance please give them a warm Salford Reds welcome.
Those who get involved will also been entered into a raffle, with the chance to win Magic Weekend tickets, Salford Red Devils VIP tickets and 2 x Grand Final tickets.
For more information on how you can get involved in the future, contact Lewis at lewis.lockett@thereddevils.net or telephone 0161 820 2739