SRDF Supporting Magic Weekend
10 June, 2015
SRDF Supporting Magic Weekend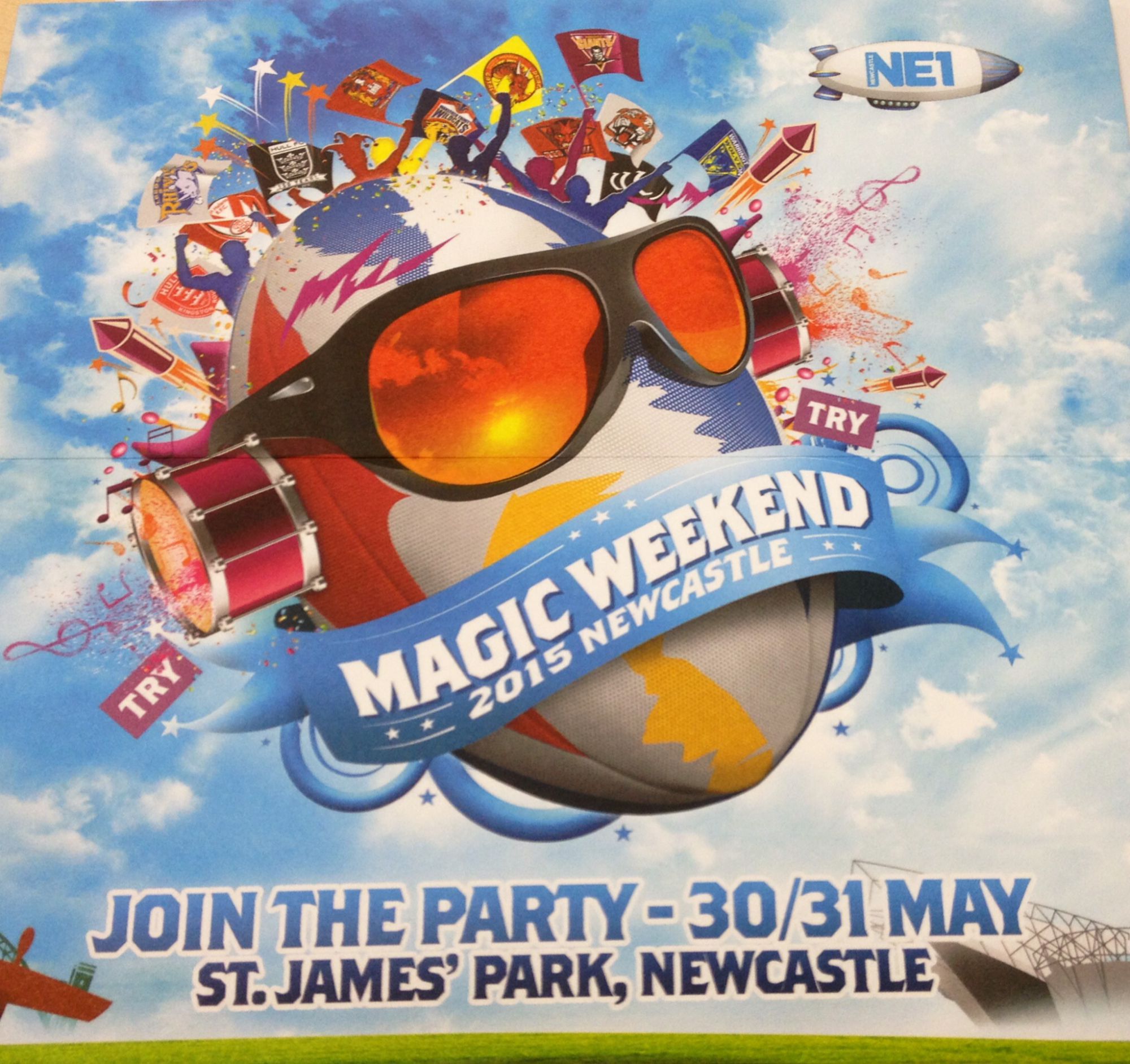 SRDF had a great weekend supporting our Red Devils at Magic Weekend in Newcastle even though the result wasn't as hoped.
SRDF took Rochdale Mayfield and Salford City Roosters U9s players to take part in half time games on the pitch supported by their team coaches and parents.
Rochdale Mayfield and Salford City Roosters combined and played against teams from Widnes. All of the players did extremely well playing on such a huge occasion.
Not only did we take Rochdale Mayfield and Salford City Roosters, we also took some of our brand new SRDF Dance Academy to participate in the mass 'Join the momentum' pitch performancewith Rugby League Cares.
This is where dancers from each of the teams areas took part in a mass pitch performance including Red Devils, Widnes Vikings, Hull KR, Hull FC, Leeds Rhinos and Wigan Warriors.
The SRDF dancers ranged in age from 7 years to 13 years, so you can imagine the excitement of the girls to be performing on such a massive scale after just 6 weeks of practice (only 1 week for one of the girls!).
The dancers who participated from SRDF come from Oasis Academy Media City and Primrose Hill Primary school and participate in our SRDF Dance Academy session based at Oasis Academy Media City on Wednesday evenings run by our Dance Artist Amy Burdon.
Hopefully there will be many more exciting trips to come adding to the memories the kids will hold on to forever!
Again we at SRDF would like to thanks the dancers, the players, coaches and parents for their support and involvement in our Magic Weekend experience.