The Foundation visits Bolton Marketplace for a prize Tombola
24 July, 2015
The Foundation headed to Bolton Marketplace on July 18th for a fun-filled day of raising awareness in the local community.
To raise funds for 'Iron Kids', a series of triathlons for children aged 7-15, The Foundation contributed a tombola with various excellent prizes.
The prizes included; Grand Final tickets, Salford Red Devils rugby equipment such as balls and more.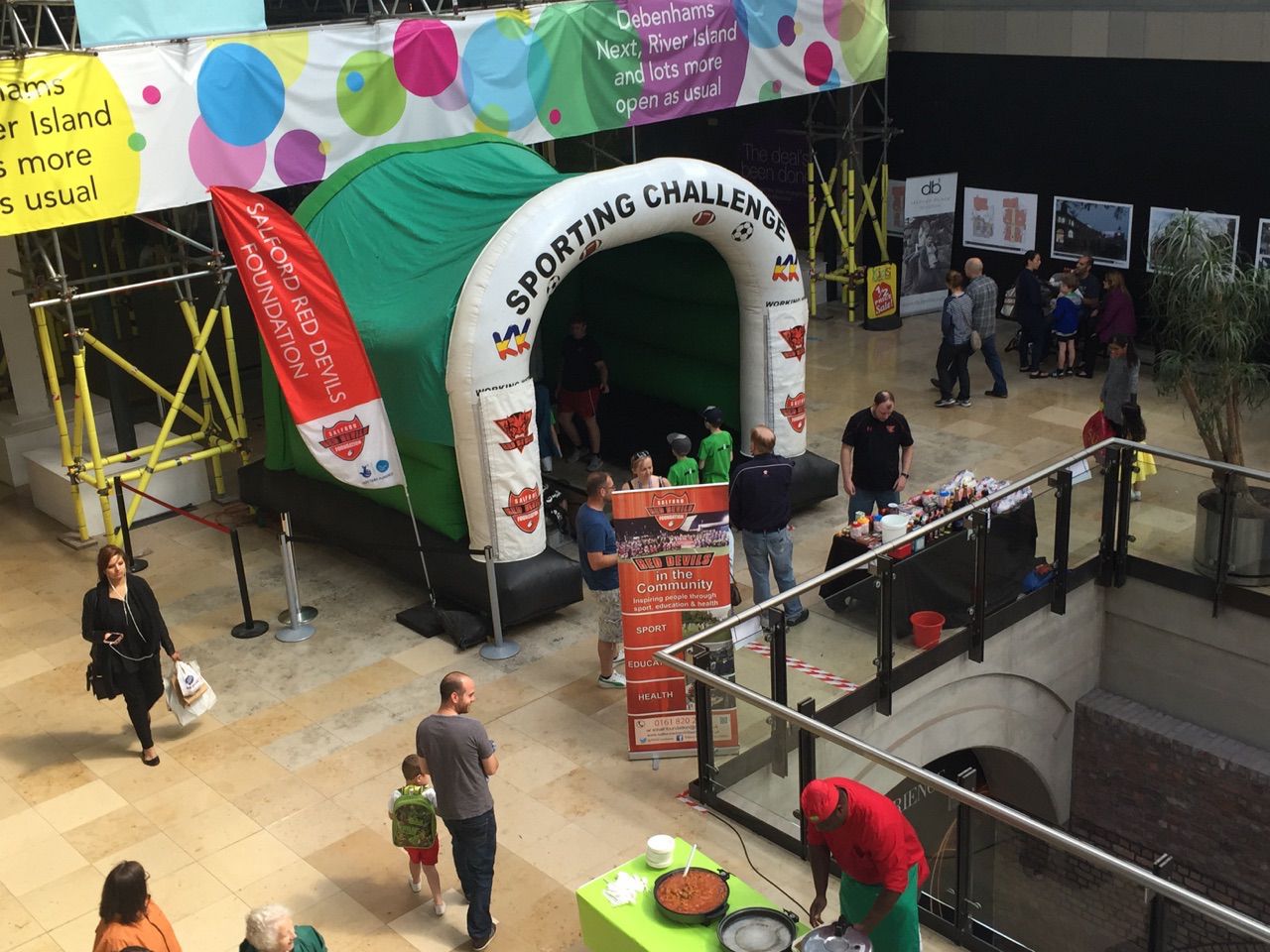 The Foundation's sporting challenge inflatable rugby game also featured at the event. If participants landed three throws, they were entered into a special prize draw to win Grand Final tickets!
We were incredibly pleased with the day and are happy continuing raising awareness of the Salford Red Devils within the local community.
If you would like anymore information, or if you'd like to find out how we can get involved with you in the community, please get in touch. We are available @SRDFoundation or by telephone at 0161 820 2739.