Welcome to our new Lead Health Officer!
28 April, 2014
The Salford Red Devils Foundation are welcoming a new face in the office.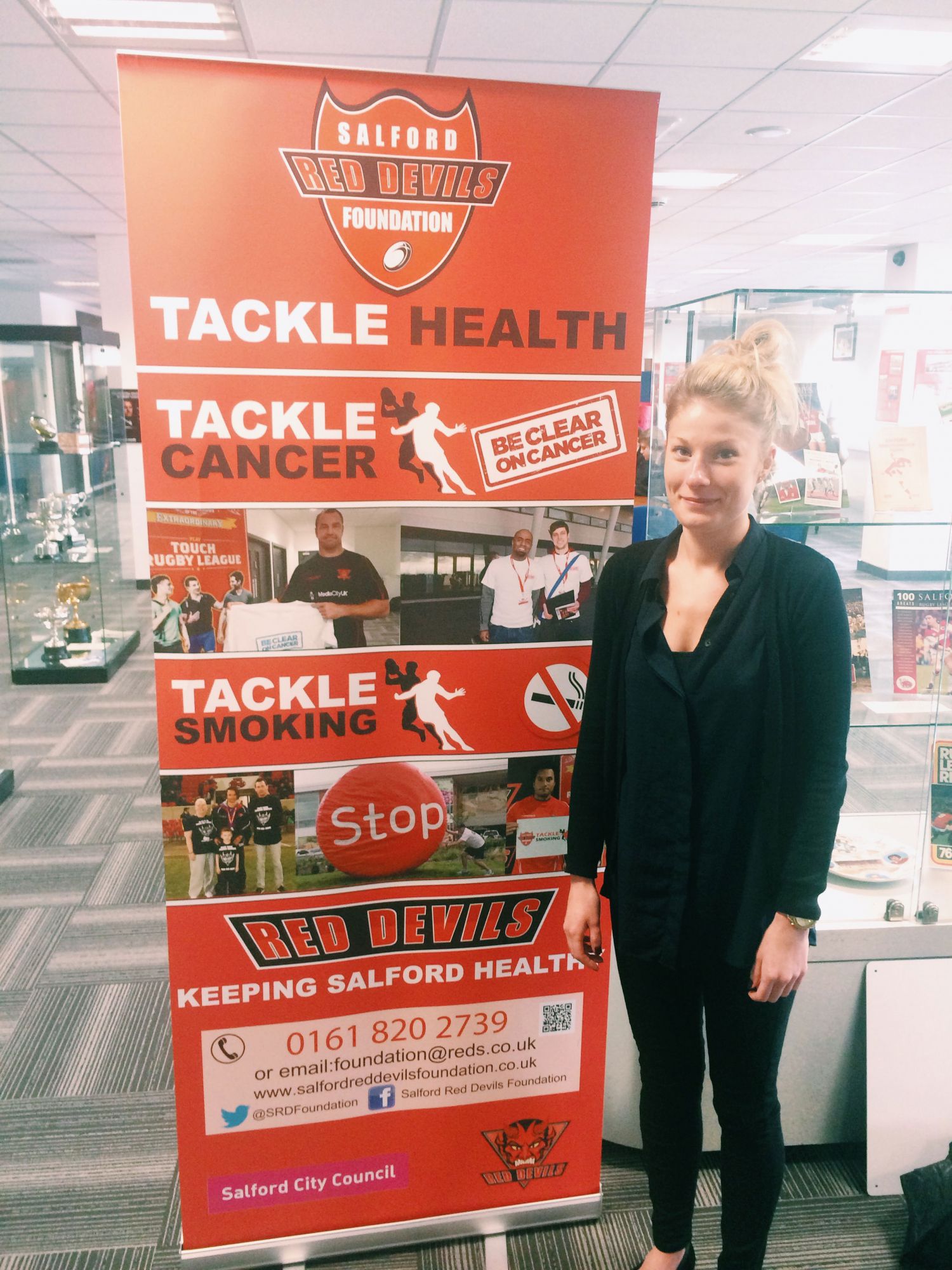 Jo Shepherd is joining the team in the role of Lead Health Officer. Within this role, she will be leading on our health related work such as our Tackle Men's Health programme funded by Salford CCG, as well as our highly successful long standing Salford Council supported Tackle Cancer and Tackle Smoking programmes
She has a wealth of previous experience in the Health and School Delivery sector, coming to us from Bury F.C Community Trust. Her knowledge and expertise will be invaluable to The Foundation and we are very excited to have her on board!
Speaking about her new role, Jo said "I'm really excited to get involved with SRD Foundation! There are a lot of exciting projects already happening and some coming up I am really keen to get involved with."