A-Plant Continues Red Devils in the Community Support
21 April, 2016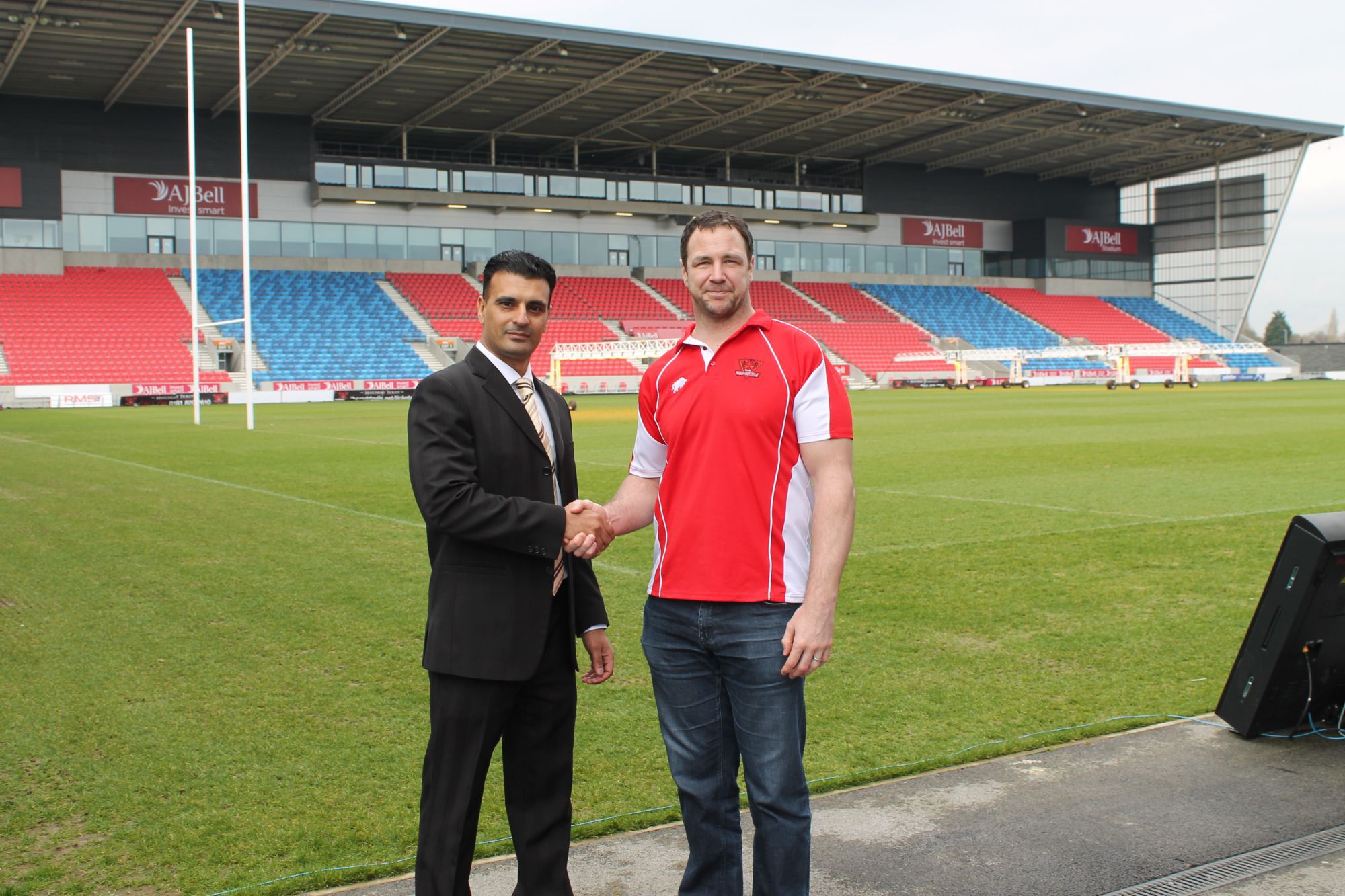 Represented by Marketing Director Asif Latief, A-Plant was on hand at the AJ Bell Stadium to affirm the continuation of their support for Salford Red Devils Foundation. To help unveil the renewal of the partnership, Asif is pictured here alongside ex-Super League and NRL legend and current Salford Red Devils Ambassador, Adrian Morley.
The partnership is now into its third year and enables the Foundation to provide extra opportunities for young people across Greater Manchester to receive healthy lifestyle lessons and take part in regular physical activity. Twice a year a number of schools from across the region converge at the home of the Salford Red Devils for an afternoon of rugby-based fun.
Taking the partnership further, a dual-branded minibus will now be seen at hundreds of schools and community clubs to help with the logistics of the Red Devils in the Community Programme. The programme engages with more than 40,000 people each year across a variety of sport, education and health-based activities.
A-Plant's corporate social responsibilities include a desire to improve the environment, engage in sustainable practises and actively support the people and communities in which it is based. Salford Red Devils similarly believe that professional sports clubs should put something back to the community that made them. These joint aims are the cornerstone of the relationship.
Pictured pitch-side with the minibus, Asif, said "I am delighted to continue our support of the Salford Red Devils Foundation. A-Plant are hugely committed to putting something back to the communities they operate in and our relationship with the Foundation is a great vehicle for us to do that".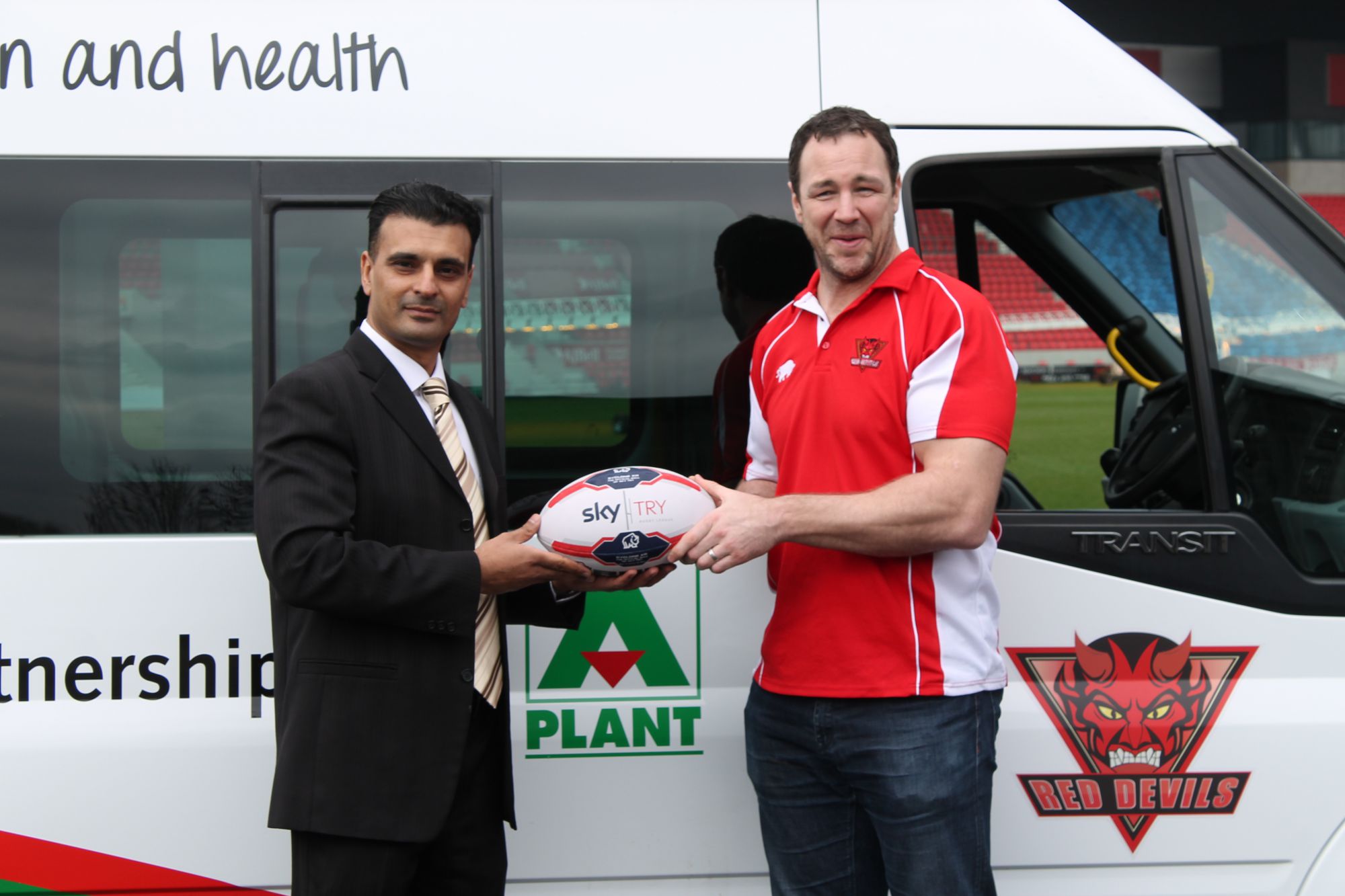 For more information about the partnership, including how to get involved with any of the many activities it supports, please contact a member of staff on 0161 786 1591 or visit www.salfordreddevilsfoundation.co.uk