Fans out in force at open day
1 June, 2016
Red Devils fans out in force at open day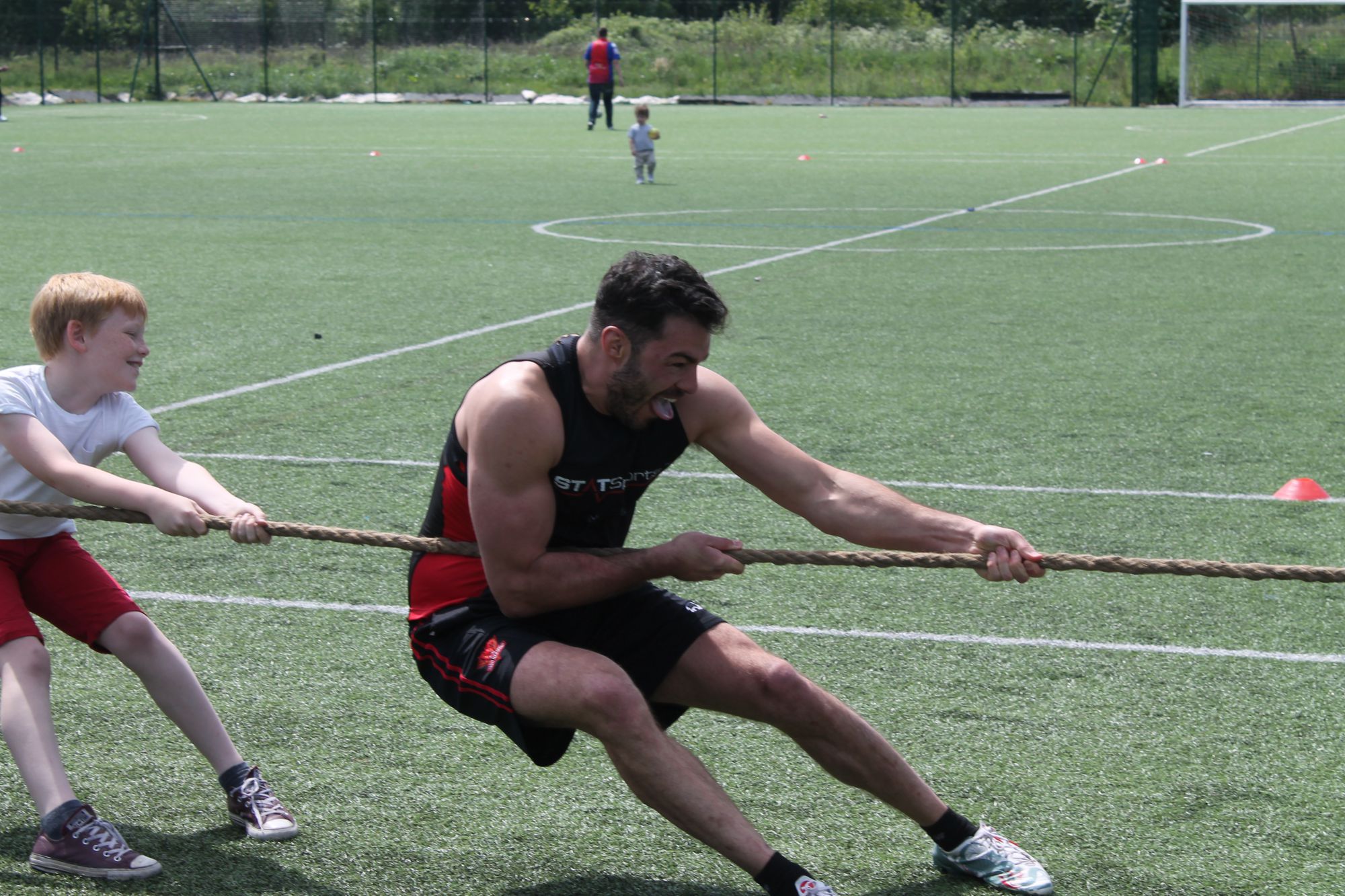 Hundreds of Salford Red Devils fans came out in force to enjoy the clubs open day on Monday, as the Red Devils first team players held an open training session, and then took time to meet the supporters at the AJ Bell Stadium.
With the Bank Holiday sun shining down, supporters were able to get a glimpse of what life is like behind the scenes at the Red Devils, as Head Coach Ian Watson and Director of Rugby Tim Sheens put the players through their paces ahead of the highly anticipated clash with Wigan Warriors on Friday night.
Alongside the training session, the Foundation also held a number of fun challenges and activities, including the passing challenge, the cross-bar challenge, and a tug-of-war competition that saw a team of young devils supporters come out victorious against first team players Mark Flanagan and Craig Kopczak!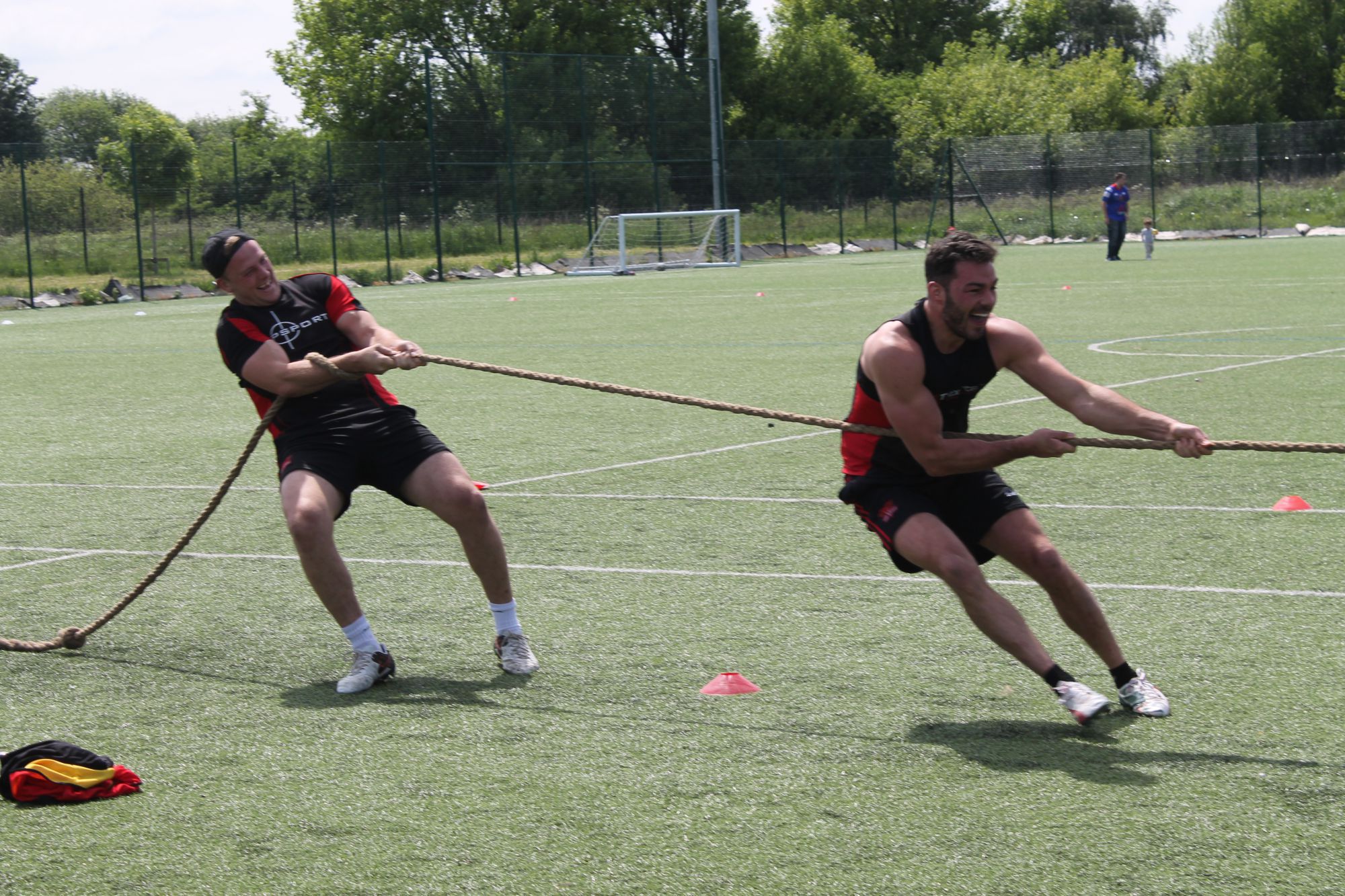 The open day was a fantastic opportunity for the supporters to get to know and congratulate the players following a fantastic win against Wakefield on Friday night,
and the smiles on the faces of children, adults and players alike showed what a fantastic event the day had been.
Supporters also had the opportunity to take a look at the state of the art facilities at the AJ Bell Stadium, as well as find out more about the work being carried out by the Salford Red Devils Foundation in the local community.
The day was undoubtedly a success, and Red Devils Head Coach Ian Watson was delighted to see so many supporters attending, he said;
"It was fantastic that so many of our supporters came out to watch us train and meet the lads today, along with the activities put on by the foundation it was a really great event, and a good opportunity for us to thank the supporters who have been behind us all year."