Foundation enter year 3 of Big Hits programme
31 January, 2017
Foundation enter final year of Big Hits delivery
Following the success of the previous 2 years of the 'Big Hits' programme, the Salford Red Devils Foundation are set for even bigger year, in the final year of the schemes schedule.
The programme, which is supported by the Big Lottery Fund, engages with young people from the ages of 14 to 24, with the aim to equip them skills and experience that will be useful in future life.
Alongside support from housing group Newground Together, the Foundation have been able to deliver training and skills based initiatives such as coaching courses and school enterprise schemes to over 4000 people in the previous 2 years.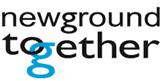 In 2017 the Foundation will be working with local charity, The Salford Foundation, to provide a strong probationary programme, to help past offenders move in their life's and have a positive impact on their community.
Alongside this, the Foundation will continue to work on ongoing schemes, such as the delivery of the Natwest Enterprise scheme, which is working with schools across Salford, giving children experience of a professional environment, and helping them to develop skills that they can take directly into the work place.
"The Big Hits scheme has been a fantastic way for us to engage with young people, and make a real difference in their lives, equipping them with some really important skills that they take forwards, hopefully into employment and beyond. The support from The Big Lottery Fund and Newground together is crucial in enabling us to access these people and really have an impact."
For more information on the Big Hits programme email danny.doherty@salfordreddevils.net