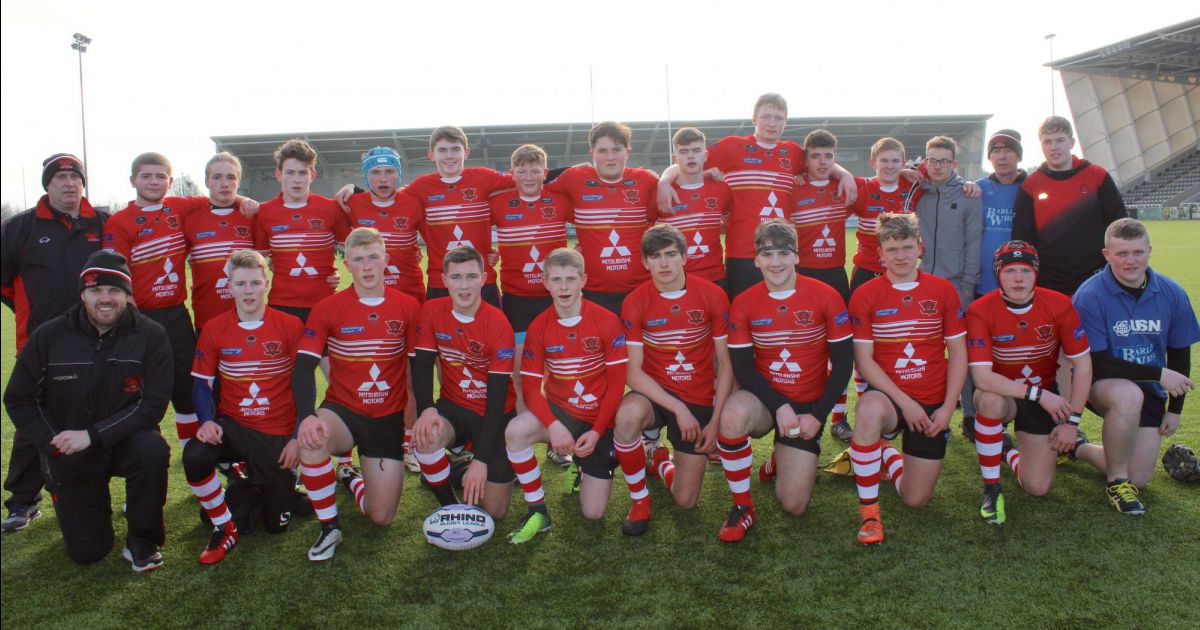 Under 16's sign off with win
Cumbria 14 Salford 22. Match Report - David Clegg
16 March, 2017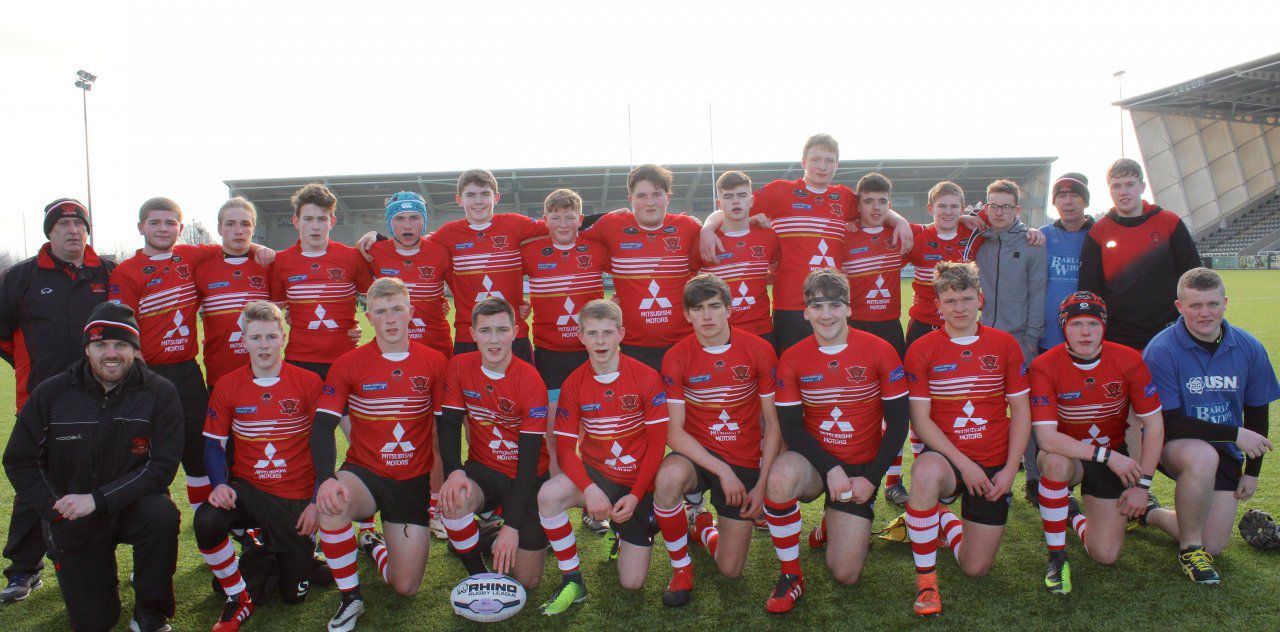 Cumbria 14 Salford 22 Match Report – David Clegg
CleggSalford Red Devils U16s brought their seven match season to a winning conclusion, last Saturday, when they chalked up their second win. to go back to back with their season's opener against the same opposition, back in January.
Any visit to Cumbria, at this time of year, is going to entail waterlogged, or frozen, pitches, and the venue, in Whitehaven, of the Cumbria Sports Academy proved to be no exception. The fact that the encounter was a delayed fixture from early February merely meant that there was an extra few weeks' rain lying on the surface, and whilst the pitch was certainly playable prior to kick-off, by the time the game was into its second stanza, it was rather more questionably so.
Nevertheless, the players had a job to do, and they set about doing so.
"It was nice to get a win to round off the season," agrees coach, Danny Barton. "The lads were playing in some of the worse conditions I have ever seen, even including my playing days. Your foot just sank into the ground and was then stuck in this thick, cloying, mud. Then, by the second half, not only had it cut up but a heavy mist had come down over the whole pitch, to further complicate the proceedings.
"The conditions were definitely a leveller, and brought our performance right down. It was a challenging situation for them, and they had to toughen up to overcome it."
An early converted try served notice on the visitors that this was going to be a very different occasion from the 50-0 romp at the A J Bell, as Cumbria swept into a 6-0 lead. Gradually, though, the Red Devils started to find their feet, and after twelve minutes were rewarded with their first score, courtesy winger, William Lynch.
William had shown a propensity for scoring tries, early in the season, having notched up two against the Cumbrians in the previous game. On this occasion, he was extremely alert to developments, getting onto the end of Owen Hayes's kick into the corner, which had been fumbled by his opposite number, to touch down. With Elliot Fallerry's fine conversion from a difficult position, the scores were brought level.
He was on target again, a few minutes later, with a penalty, which put his side ahead for the first time, before hooker, Dan Goddard, celebrated his debut with a try ,just before half time, to bring the score to 6-12.
"During the interval we talked about other games when we had allowed teams to get back into it, and how we did not want to let this happen in our last match," Danny informs me
The players certainly responded in a manner which showed they had bought into these sentiments, when a Cumbria penalty goal was answered with a further score from Salford centre Dane Wakefield, too far out for a successful conversion. 8-16
One further converted try, from the extremely impressive Owen Hayes, put the Red Devils into a comfortable lead, before the home side had the final word with a converted try of their own.
SALFORD TEAM
Elliot Farrelly (2G), William Lynch (T), Ben Rowland, Dane Wakefield (T), Matt Jones, Owen Hayes, Owen Abel, Jonathan Thomas, Dan Goddard (T), Ben Bamber, Cameron Baker, Billy England, , Harry Ratcliffe, Max Brookes, Josh Grundy, Jordan Hilton, Jamie Oates, Harry Hatton