Salford Social Inclusion Update
12 July, 2013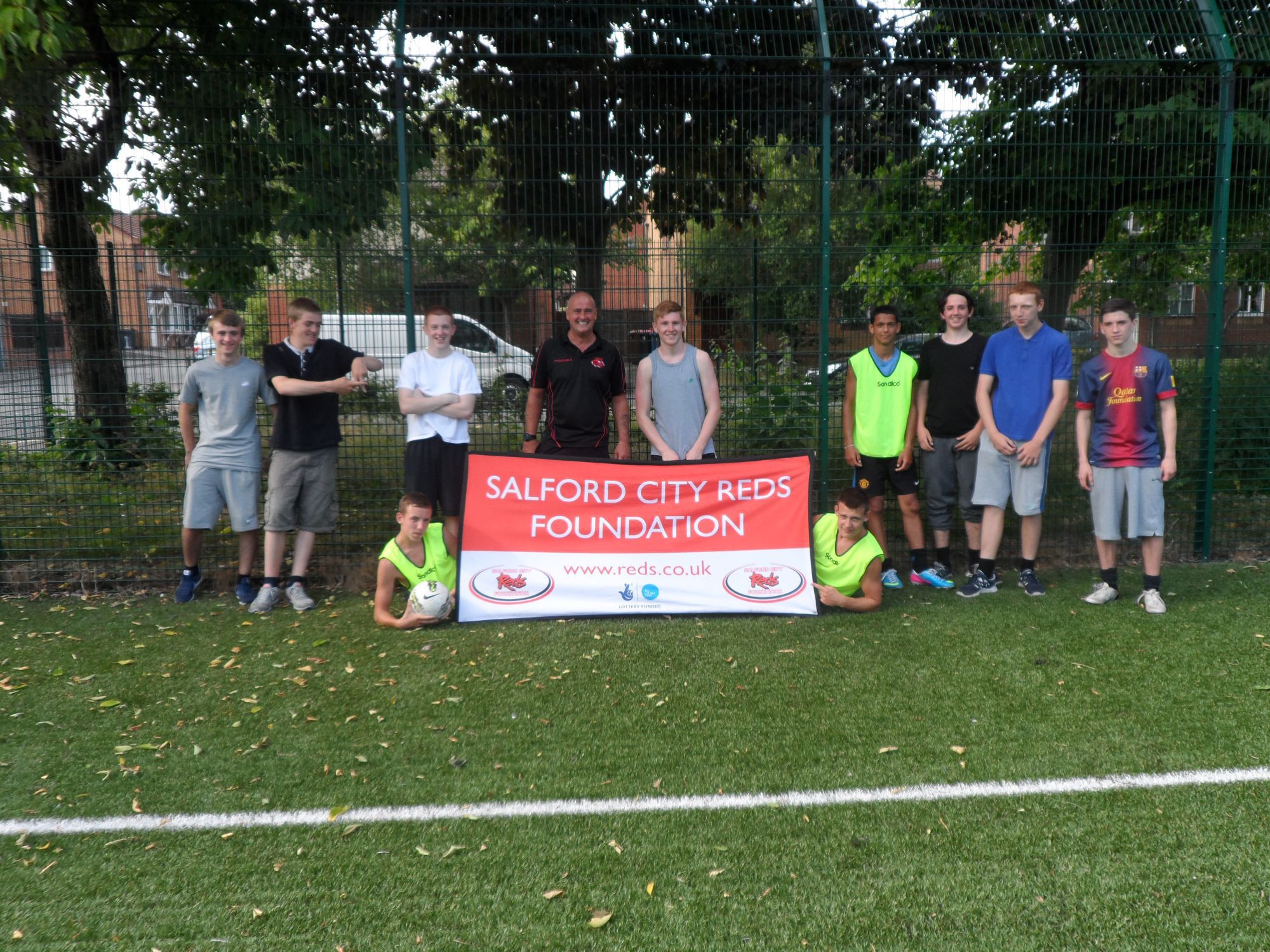 Half way through the season and the summer provides an ample opportunity for a update with Salford City Reds Foundation's Social Inclusion Officer, Lee Adams.
Lee's remit is to foster social inclusion in the Salford & Pendleton area through a range of sports, education and social initiatives. Lee works with organisations ranging from schools, GMP and other community groups to provide the regions disadvantaged youth with an outlet for personal and professional development.
A recent multi sports event staged by Lee at Holy Family School facilities provided both local lads the opportunity to engage with SCRFoundation's social inclusion work, as well as providing Lee with an opportunity to reach some new faces.
Working with a group predominantly from the Salford Precinct, Pendleton & Langworthy area, the multi sports day not only provided Lee with an opportunity to coach, but also to sign post interested parties onto other relevant SCRF programmes. Indeed, two of the session's partakers have just completed the SCRF held First Aid Course, strengthening their professional skills.
The boys who completed the course, Tyler Cooke and Dan Craven, both 16, having recently left school were keen to get a taster the course and Lee's event provided as they consider traditional higher education routes against immediate careers or indeed following a sports coaching path.
In any event Lee is particularly keen to continue with such sessions at Holy Family, having long been looking for additional venues and hubs in the area.
Lee said, "While the day has been a success, it is particularly pleasing to be working with new faces and more familiar ones in a coaching environment, while being able to support the lads with other SCRF initiatives where appropriate. We are very thankful to Holy Family for allowing us to use these premises, having been working on sourcing additional locations for a while now. In fact, some of the boys here today told us directly at a recent meeting with Hazel Blears that they used to climb over the fence to use these pitches, so to be able to walk with them through the gates now is particularly pleasing!"
Lee continued, "I look forward to continuing my work with this group and other in the community over the coming months, continuing to foster social inclusion, while accruing additional benefits gained through advanced coaching and team sport".
For additional information on Lee's Social Inclusion Work in Salford & Pendleton, please call the SCRF offices at 0161 820 2739 or follow us on Twitter @SCRFoundation.