Dance Update: September 2015
27 September, 2015
New Dance session starting this week at Irlam Primary School open to ages 7 to 12 years
Contact the Foundation to book your place - FIRST SESSION FREE!
Delivered by our fully qualified Dance Artist, Jennie Doolan, who has a vast experience of dance delivery and has just spent the summer in New York taking part in an intense dance camp.
Bridgewater Prep and High School Dance Sessions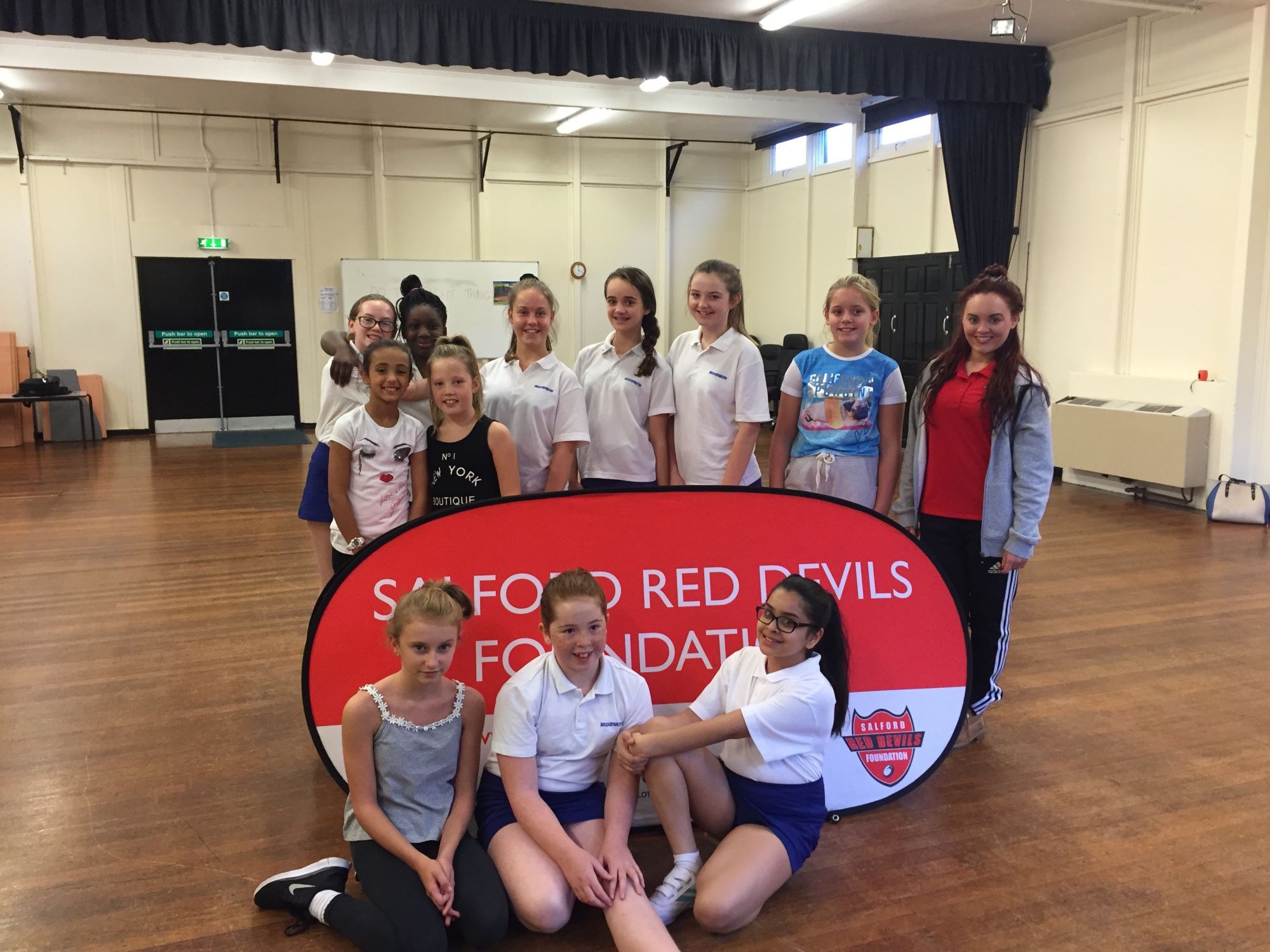 The Salford Red Devils Foundation have began new dance sessions at Bridgewater Prep & High School.
They began on September 23rd for years 5 to 8 and are available to school pupils only.
We were impressed with the brilliant turn-out and the girls who attended were fantastic, learning part of the routine already.

Irlam Primary School Sessions
New dance sessions to begin at Irlam Primary School on Tuesday October 6th.
The sessions are open to anyone – not just school pupils – aged years 5 through to 8.
They will run from 5-6pm and we intend on implementing plenty of new sessions within the local community.

Sportivate
We are very pleased to announce that we have been successful in securing funding from 'Sportivate'.
This funding is allowing us to deliver an 8-week block of dance to girls aged 11-18 years.
The sessions aim to increase physical activity levels amongst this age group and engage the currently inactive, in a friendly and accessible environment.
We are currently delivering Sportivate sessions in the following schools: Buile Hill Visual Arts College, Flixton Girls High, Swinton High, Pendleton College, Albion Academy and Ambrose High. However, more schools are looking to book sessions as we increase our involvement in the community.

If you would like any information on how you can get involve with our dance sessions, please contact joanne.shepherd@thereddevils.net. Also, follow us on Twitter for more latest news & updates.