Foundation receive special award
29 November, 2016
Foundation receive Rugby League Cares education award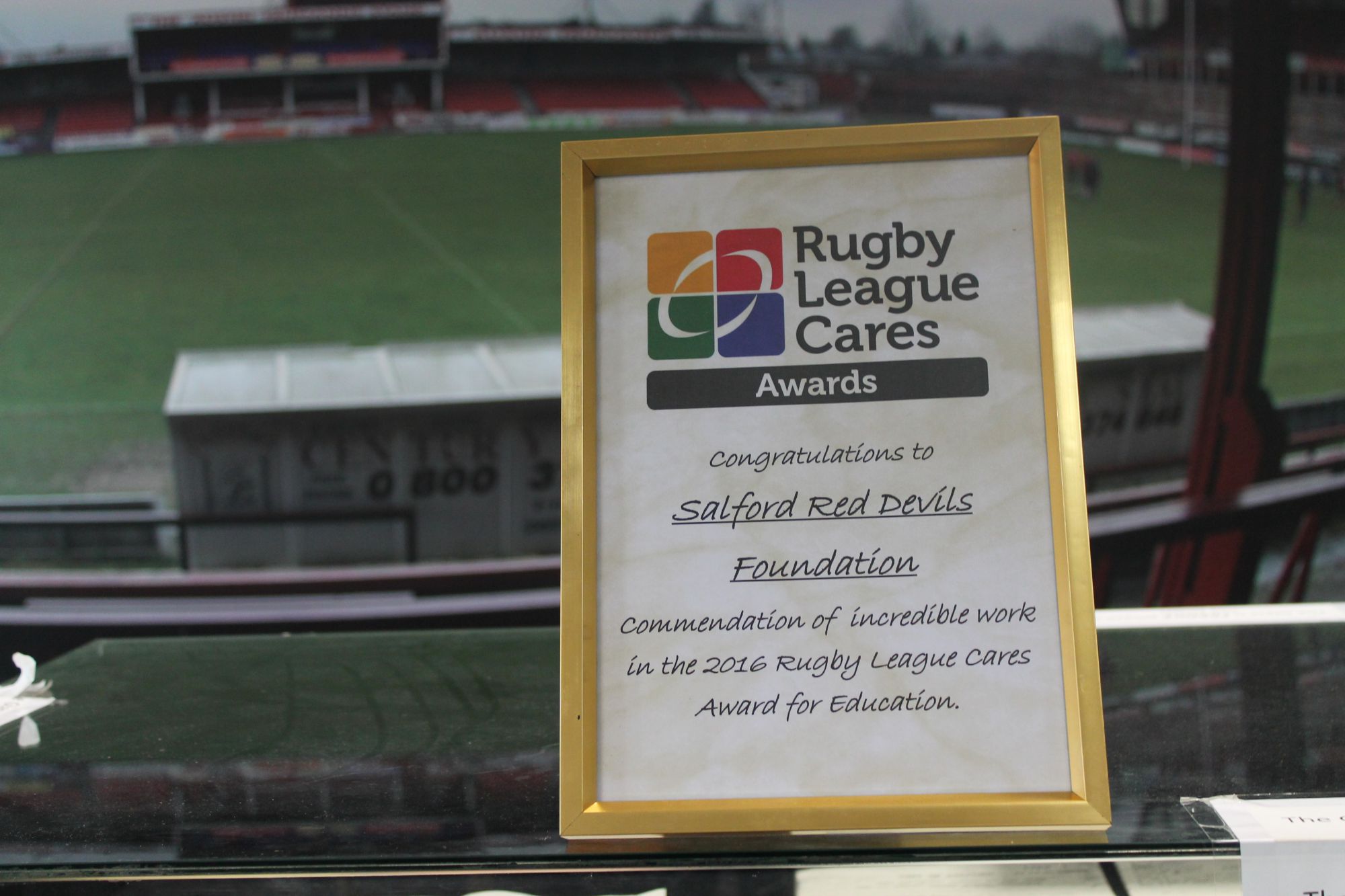 The Salford Red Devils Foundation have been presented with a special commendation award by Rugby League Cares, for the education programmes being carried out across the Salford area and beyond.
The award recognises the wide range of educational programmes offered by the Foundation, including the Salford Red Devils college academy, which offers level 2 and 3 qualifications to its students, as well as competing regularly in the North West College League.
Further to the college course, the Foundation also work with organisations such as NatWest to deliver interactive skills based courses such as the ongoing Enterprise course, which has given secondary school students an insight into the world of professional sport, with taster sessions in different areas, such as sports business and marketing.
With the support of companies such as Together Housing and the Big Lottery Fund, the Foundation have been able to offer a broad education programme that expands beyond the class room, and inspires young people to challenge themselves and pursue further opportunities in sport and health.
Foundation Education Manager Neil Blackburn has been at the head of putting the programme together, and is proud to see the Foundation acknowledged with the award, he said;
"This award is testament to the hard work of a lot of people who have dedicated their time to developing a top class education programme. We think education in the Salford community is of major importance here at the Foundation and great to be acknowledged by such a great charity like Rugby League Cares."
For more information on any of the education work carried out by the Foundation, email neil.blackburn@reddevilsrugby.co.uk