Foundation receives highest possible grade for development programme
9 May, 2016
Salford Red Devils Foundation receives highest possible grade for development programme.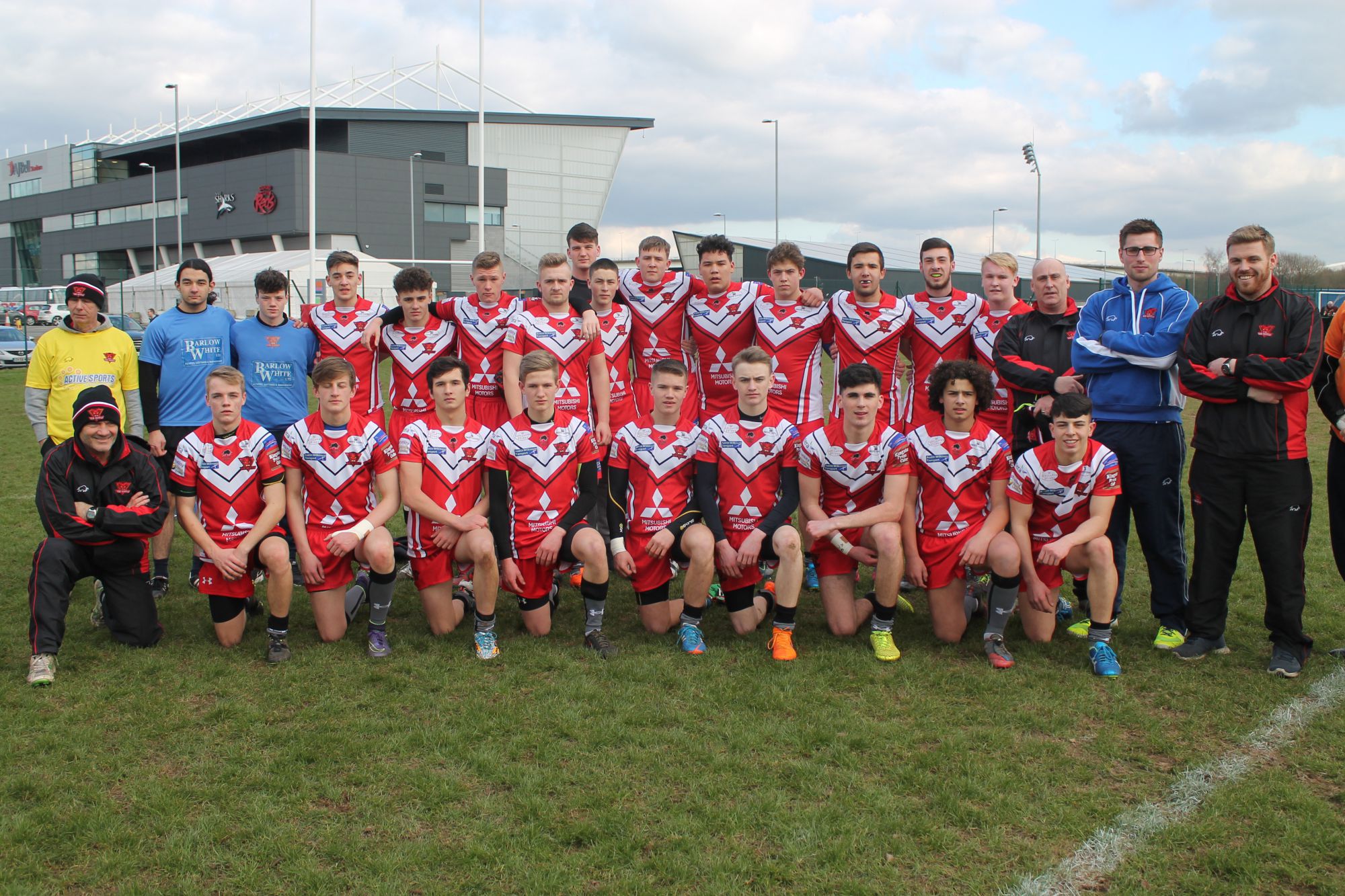 The Salford Red Devils Foundation has received the highest possible grade in their Youth Development Programme review.
The club has received the 'outstanding' accreditation for their work with the 'Embed the Pathway' programme, and their new 'Rising Stars' scheme.
The review, carried out by the RFL takes into account the work the club is doing to develop the game in schools and community clubs, as well its own player development programmes from the ages of 12-16.
At the heart of the Foundations development programme is the objective to maintain a talent pool with 75% of players from the local area, something which the review acknowledges, saying the club is showing a "Good demonstration of working to grow a talent pool within the city".
The Foundation operates an open access policy with its 'Embed the Pathway' development days, giving all community players the opportunity to benefit from the cubs professional coaches. This policy was commended by the review for forming a "comprehensive offer to all participants and potential participants."
The review also commented on the work that the Foundation is delivering in local schools saying;
"Links to school games to bring schools and community clubs closer together is having a positive impact on the locality by providing an entry point, high quality delivery and exit routes for all".
At the forefront of the "Embed the Pathway' and 'Rising Stars' programmes is Player Development Manager Danny Barton who is delighted to see the Foundations hard work recognised in the review, saying;
"It's fantastic to have been given the outstanding grade for the review. This programme starts off with schools, and then spreads out with the Sky Try funding to provide coaching, and then trying to branch out into new areas".
The work done through 'Embed the Pathway' is essential to developing a strong production line of local talent that can eventually feed into the first team and Barton was keen to stress the importance of creating strong links between the 12-16's development and the Academy;
"It's really important to develop a connectivity between what we do and the academy, and that's throughout, so we've had sessions from people such as Gareth Carvell and Tim Sheens on the ETP programme, its about making that link stronger and more aligned so that everyone can see it".
With the current development programme in such a strong position, Barton is confident that the long term future of the club is bright, he said;
"The long term implications are that we will have local kids playing in that first team, especially with our objective of having 75% of under 16's from the local area as soon as possible".
Although enjoying the success of the review, the Foundation are already looking to the future, and Barton is looking forwards to continued development of the programme;
"The next step is to continue to be outstanding into next year, seeing a couple areas where we can thrive a little bit more, and grow our talent pool further by getting more schools engaged and getting them to enter to competitions."
Anyone who would like more information on how to get involved in the 'Embed the Pathway' programme, or community rugby league, should email danny.barton@reddevilsrugby.co.uk