Paul Highton - London to Rio
26 May, 2016
Former Red Devil riding to Rio
Former Salford Red Devils player Paul 'Highto' Highton is swapping rugby boots for cycling shoes as he prepares to cycle from London, to Rio De Janeiro Brazil, raising money for the Salford Red Devils Foundation in process.
Highton, alongside former Super League and Great Britain star Keith Senior will set off from the Olympic Stadium on the 27th of June, covering over 3000 miles, arriving at the Maracanã 6 weeks later.
The team will ride to Southampton and then sail to Le Havre, from where they will cycle through France into Portugal. From Lisbon they will then fly across to Recife, and cycle along the stunning Brazilian coastline.
Alongside the Foundation, Highto will also be raising money for Rugby League Cares and the Jane Tomlinson Appeal, a charity raising money and awareness of cancer.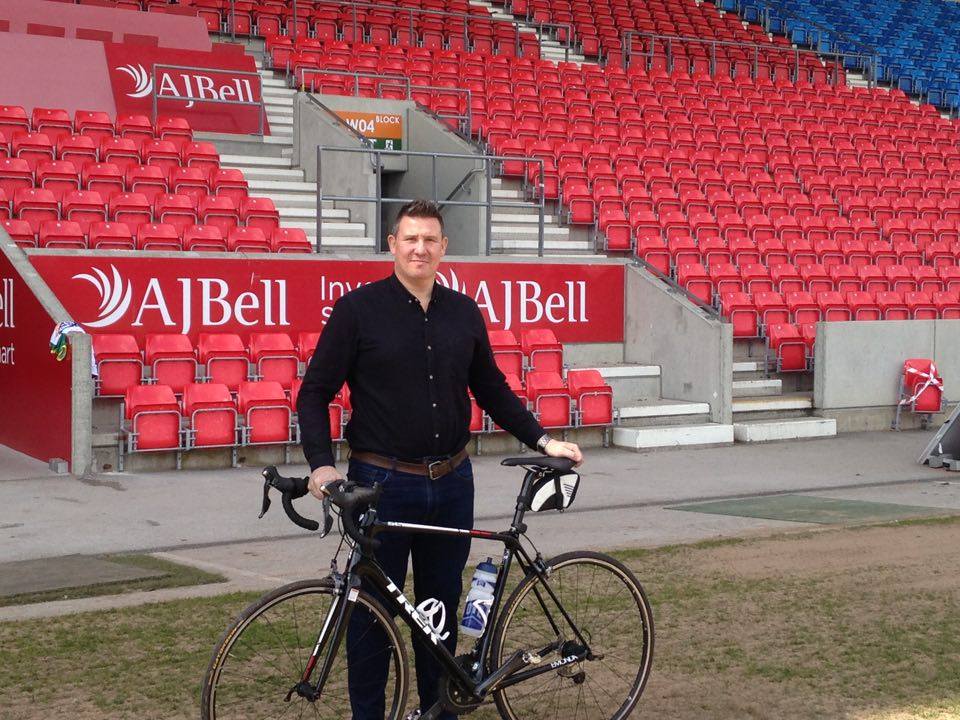 Highton played for Salford for 11 years, and is looking forwards to being able to raise money for the Foundation, saying;
"I'm really glad that I'll be able to raise money for the Foundation. I had a great time during my years at Salford and It will be great to be able to give something back. The work the Foundation in the community does is superb so hopefully I can raise a good amount of money to support this work."
With much of trip being off-road and on difficult terrain, the ride will require Highton to be both physically and mentally prepared, and Foundation Director Mark Brocklehurst is thrilled that he is taking on such a gruelling adventure in aid of the Foundation, he said;
"I think what Highto is doing is brilliant. To take on such a large a challenge is something that most of us would never even consider doing, so the fact he's raising money for the foundation in the process is fantastic."
To donate to Paul, text 'JRTR70 £5' to 70070.