Paul Highton ready for the off on Ride to Rio!
22 June, 2016
Paul Highton ready to Ride to Rio!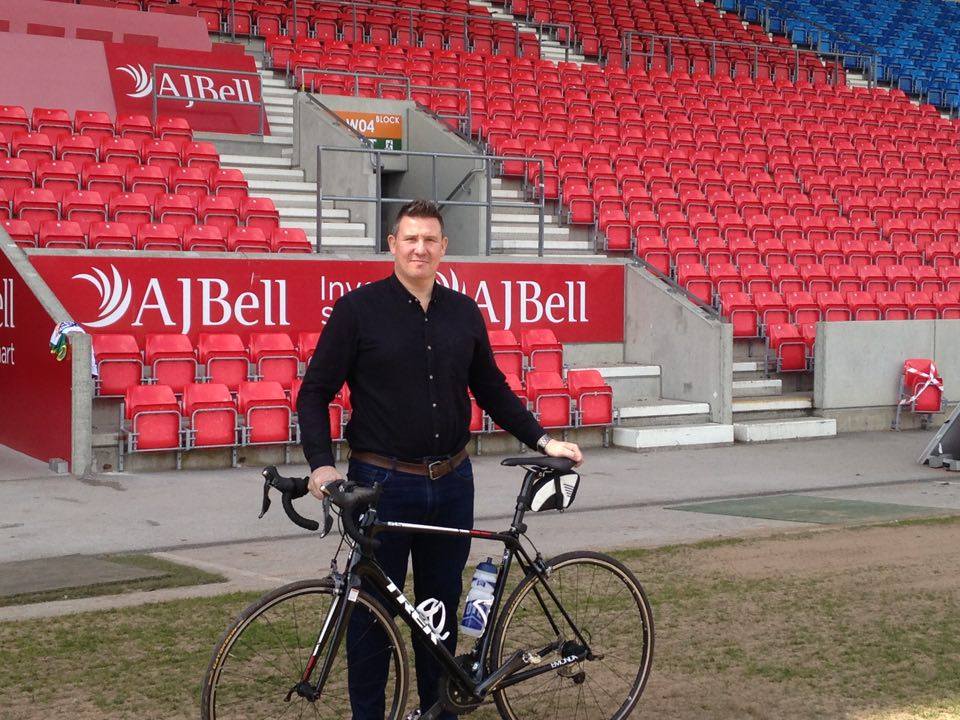 Former Salford player Paul Highton is almost ready to get the wheels turning on his epic cycle from London to Rio De Janeiro
Highton, who played for Salford for over 10 years, is taking part in the 6 week ride to raise money for Rugby League Cares and The Jane Tomlinson Appeal and will set off alongside a team of riders including former Great Britain international Keith Senior on Monday (27th June).
The ride followings months of preparation and training, and Highton is now chomping at the bit to get started, saying;
"I'm really excited now the trip is just days away, obviously there's a few nerves in the mix as well but I can't wait to get going on what will the adventure of a lifetime."
The group will start of from London on Monday, and ride to Southampton from where they will catch a ferry to Le Havre in France. Following this they will cycle south through France and into Portugal, where they will fly to Recife in Brazil. The team will then cycle south following the Brazilian coast line, arriving in Rio on the 3rd of August, in time for the opening ceremony.
Paul will cycle over 3000 miles and face a number of challenging terrains and climates along the way and he is sure he will have to rely on some of the skills he developed as professional rugby player along the way, he said;
"I'm sure this will require a huge amount of concentration and mental toughness as well as physical, which are all key parts of professional rugby, ultimately though I want to enjoy myself. Going to straight into professional sport as a kid I never got a chance to go travelling or take a gap year so this is a bit like that for me!"
The Salford Red Devils Foundation are supporting Paul and the team by hosting a 'Virtual Ride to Rio Charity Cycle Challenge" at the intu Trafford centre on the 29th and 30th of July.
The event will give people the opportunity to take on a number of corporate and junior cycle challenges, raising money for the Jane Tomlinson Appeal, Rugby League Cares and Just Josh in the process.
There are office bragging rights to be earned and prizes to be won as we look to replicate just some of the distance covered by Paul and his intrepid team.
To sign up for the challenge email john.blackburn@redevilsrugby.co.uk or call 0161 7861591