Red Devils to host coaching talks
14 July, 2016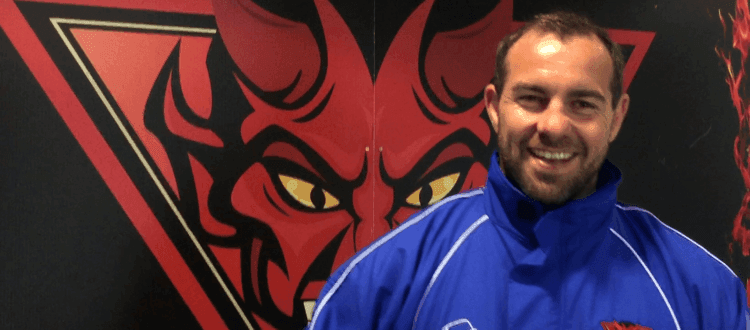 The Salford Red Devils Foundation are offering a fantastic opportunity to find out what its like to be the Head Coach of a Super League Rugby team.
Head Coach Ian Watson will be hosting a coaching seminar at the AJ Bell Stadium at 6.30 on the 18th of July. The seminar will give aspiring coaches, players and supporters the chance to gain insight from someone with years of experience in the game, both as a coach and a player.
Watson, who is the most capped Wales Rugby League player of all time, played for Salford across two spells at the club, and has been head coach since stepping up from Assistant last season. He is looking forwards to the talk, saying;
"It will be a good chance to give Salford supporters a glimpse of what goes on here on a day to day basis, and hopefully give community coaches something they can take away to their teams".
Watto will be joined by Strength and Conditioning coach Mike Thomasson who will be telling the audience what it takes to maintain prime physical fitness in a professional environment, as well as advice that they can take away into their own lifestyles.
Completing the series of talks, Red Devils performance analyst Jamie Elkaleh will be showing how the team uses data to analyse and improve player performance. This talk will take place before the game against Hull FC on 22nd of July at 5pm.
Player Development Manager for the Foundation, Danny Barton is pleased that the club has this opportunity to share their practices with the community game, he said;
"It's great that Watto, Mike and Jamie are taking the time to give these talks, hopefully they will give community players, coaches and fans a really insight that they can take away into their own clubs and lives, which in turn helps to improve the quality of the game at a community level".
To register your interest in these talks, email danny.barton@reddevilsrugby.co.uk