Toyota GT86 pays Touch Rugby a visit
23 July, 2014
GT86 pays a visit to Salford's Touch Rugby League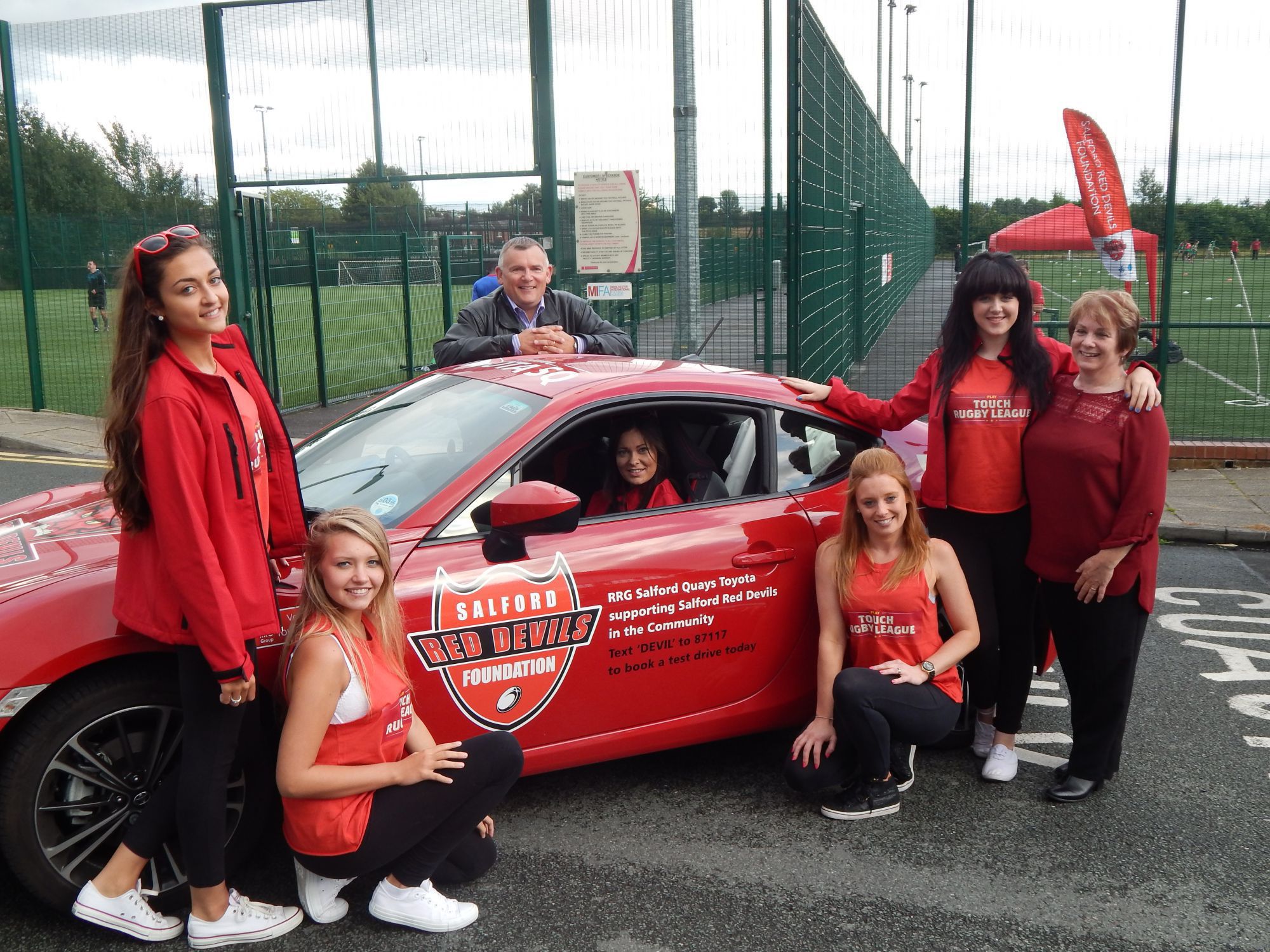 Last week saw the Toyota GT86 gaining plenty of attention at Salford's Play Touch Rugby League as it paid a surprise visit.
With over a 100 people in attendance as well as representatives from Play Touch Rugby League and Directors from Foundation Community Partners AloeBee Group there were plenty of people asking to get in the car.
Seen here are the Play Touch Rugby Representatives and Directors from AloeBee Group with the Toyota GT86.
Salford's Play Touch Rugby League runs on Wednesdays 6.30 till 8.30 at Salford Sports Village, Littleton Road get yourselves down and get involved you could always come down and get a picture with the GT86.
For more information on the Toyota GT86 contact RRG Salford Quays Toyota on

@ToyotaSQ

or @RRG_Group
To book a test drive text DEVIL to 87117
For more information on Salford's Play Touch Rugby League contact Lewis Lockett on 01618202739 or lewis.lockett@reds.co.uk