College students benefit from big hits programme
2 November, 2016
Salford Red Devils College benefit from 'Big Hit's programme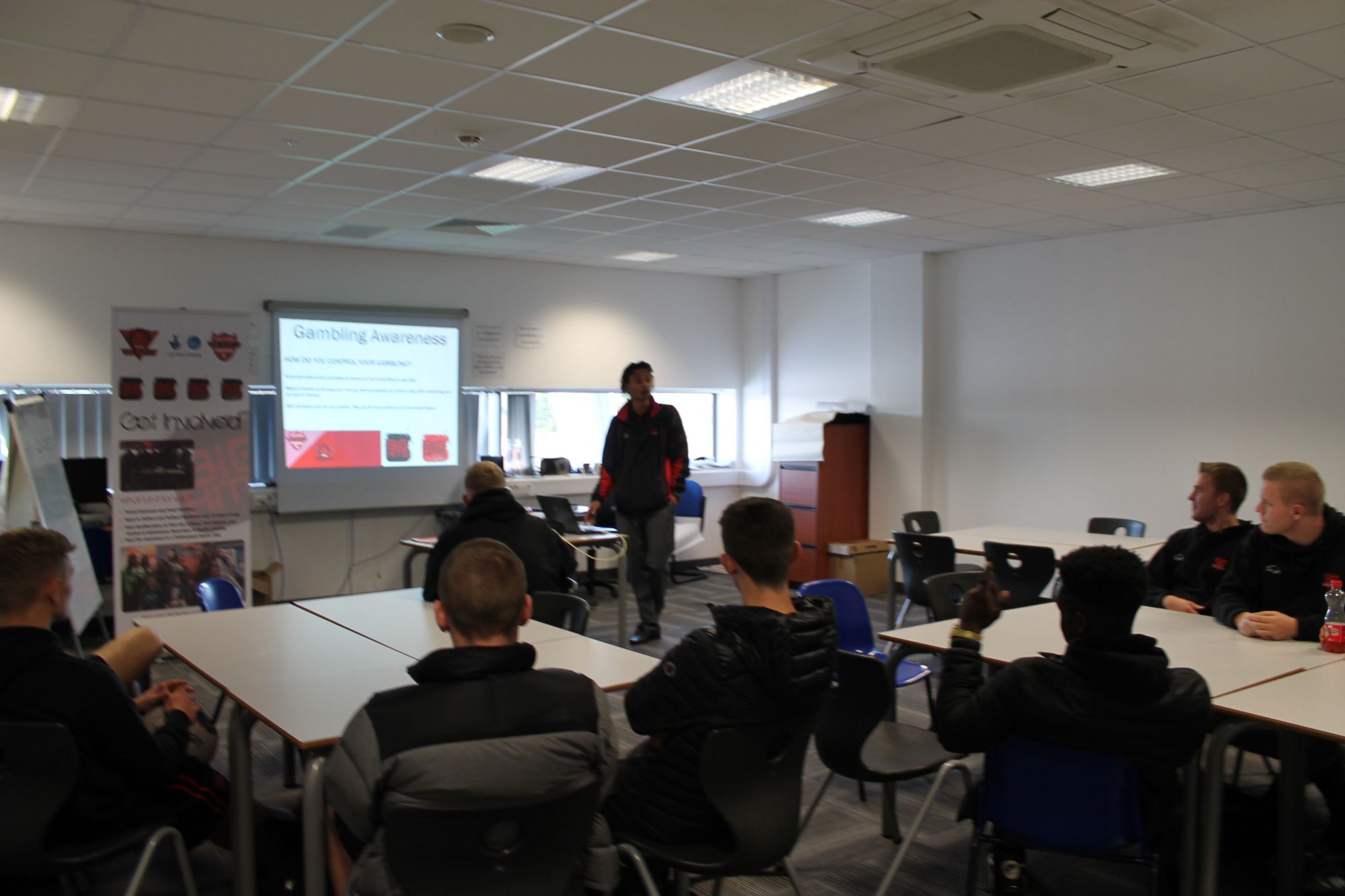 The Salford Red Devils College programme have been benefitting from the Foundation's pioneering 'Big Hits' education scheme.
'Big Hits' is a programme, funded by the 'Big Lottery' scheme, and designed to enhance the education of people under the age of 25, equipping them with practical skills, as well as valuable life skills such as gambling awareness and healthy living advice.
The Salford Red Devils College programme is a cohort of students studying to obtain a level 3 sports qualification whilst competing in the College Rugby League, based full time at the AJ Bell Stadium.
The specialist staff of the Red Devils Foundation have been taking the college group through a number of the 'Big Hits' initiatives, looking to aid their personal development away from the classroom and the rugby field.
Foundation Education manager Neil Blackburn has been a key figure in implementing the big hits programme, and is pleased with the progress being made by the college setup;
"It's great that we are able to offer these lads something beyond their academic studies. The college course is great because it enables them to develop their rugby games whilst gaining a qualification, and through Big Hits we've been able to add even more value to the course, helping to equip with them with some essential life skills as well".
Away from the College programme, the Foundation are continuing to deliver Big Hits across the Salford community.
Last weekend, the Foundation successfully delivered a level 2 coaching course to a group of volunteers from local community clubs, and are holding an open access Control of Substances Hazardous to Health (COSHH) course at the AJ Bell Stadium on the 24th November.
For more information on this course, or any of the work done through the 'Big Hits' programme, email neil.blackburn@reddevilsrugby.co.uk