Foundation make progress with Wheelchair Rugby Programme
25 November, 2016
Foundation make great progress with Wheelchair Rugby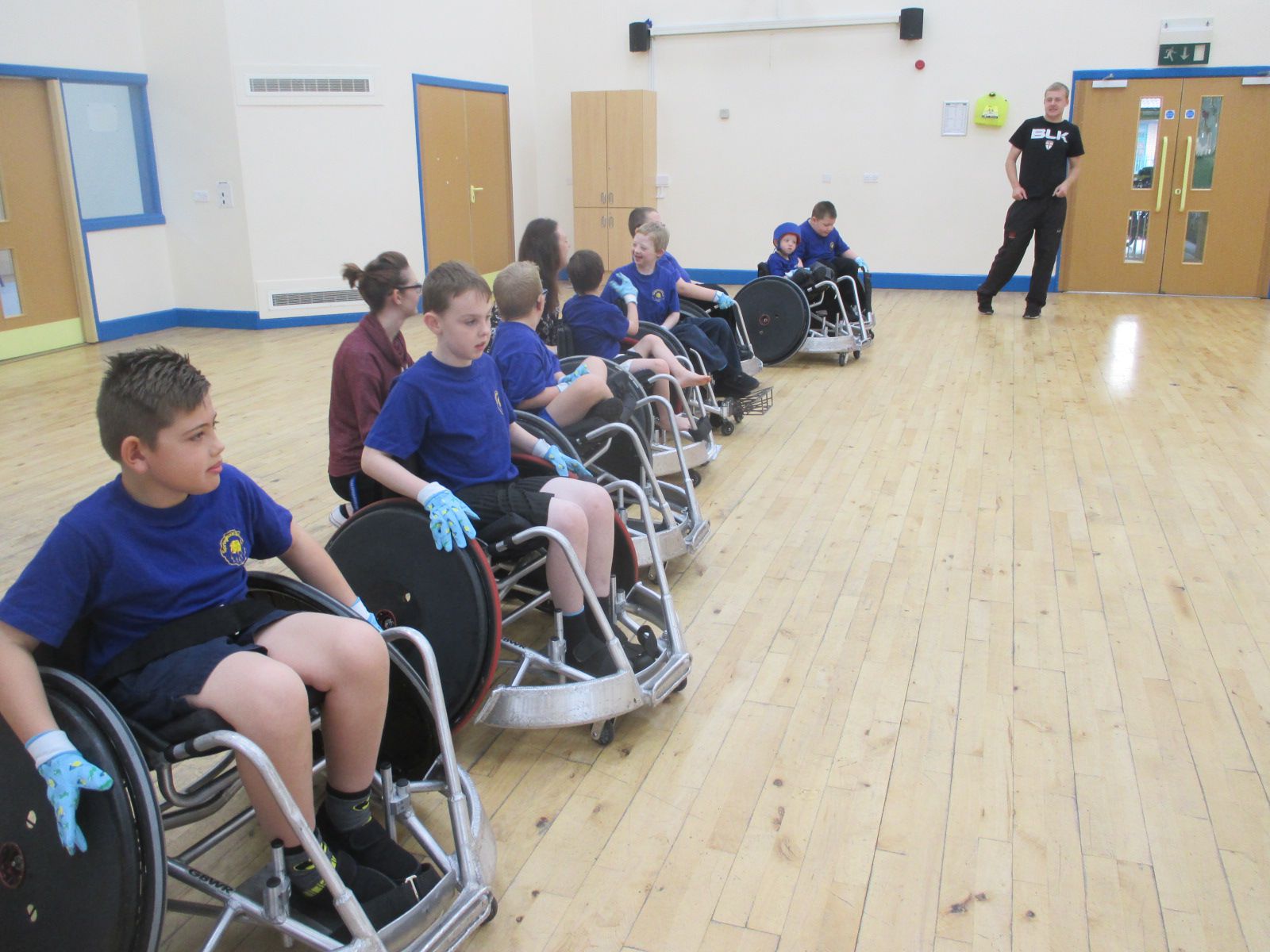 The Salford Red Devils Foundation have been making fantastic progress with their Wheelchair Rugby programme, working with local schools to deliver the sport to both primary and secondary aged children 8 to 14 years.
The Foundation began delivering this programme with Springwood Primary School, Oakwood Academy and Clifton Primary School, and have been able to provide structured coaching to children with a range of differing special educational needs.
Through the sessions, pupils have been able to develop their motor skills as well as their communication and social skills with integration between SEN and mainstream pupils at the heart of the programme.
Red Devils Foundation Health manager Joanne Shepherd has been at the heart of organising the programme, and is excited by the progress that has been made in such a short space of time, she said;
"It's been brilliant to see how well the children have engaged with the Wheelchair Rugby programme. For many of these pupils it is something they have never had the opportunity to do before, and they have really enjoyed the sessions, whilst developing some key skills in the process."
The programme has been focusing on developing core skills, with the schools looking forward to moving on to the finer details of Wheelchair Rugby League in the new year.
After 6 weeks of sessions, the two schools came to together for a mini-festival involving both Springwood and Clifton Primary Schools (image below)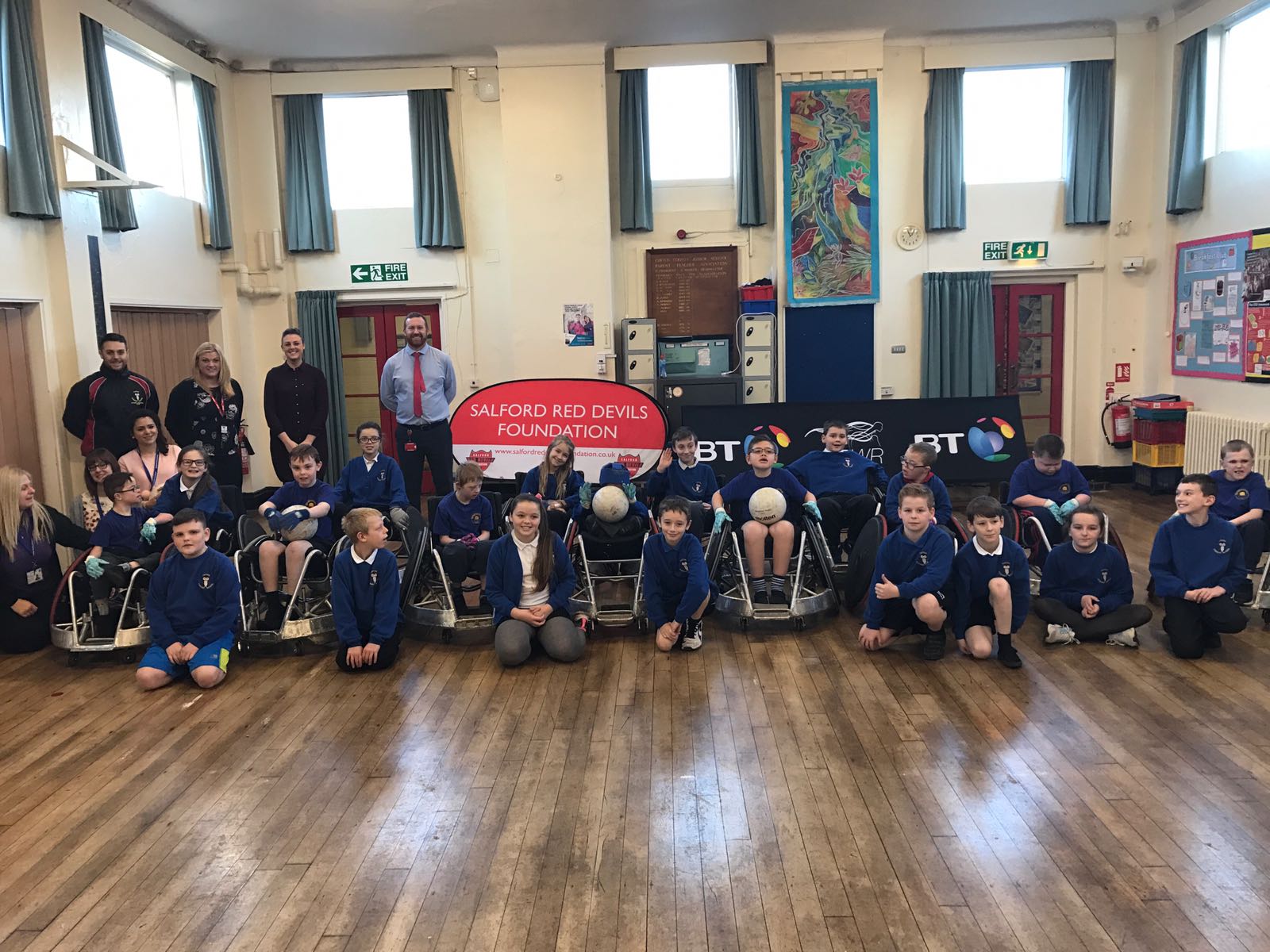 The sessions are being delivered as part of the Foundations commitment to offering sport and health opportunities to people from all walks of life across the Salford area and beyond.
For more information on this, or any of the health programmes being delivered by the Foundation, email joanne.shepherd@reddevilsrugby.co.uk