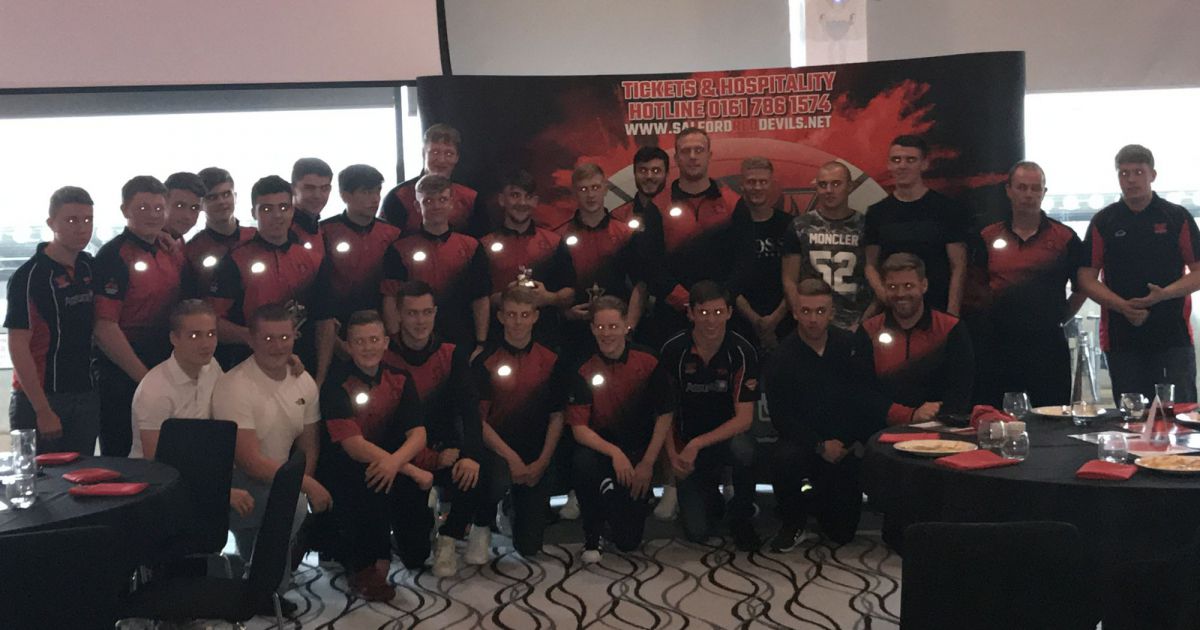 Education Academy Update
The Salford Red Devils Education Academy is celebrating the fantastic results achieved by its 2017 graduates.
8 August, 2017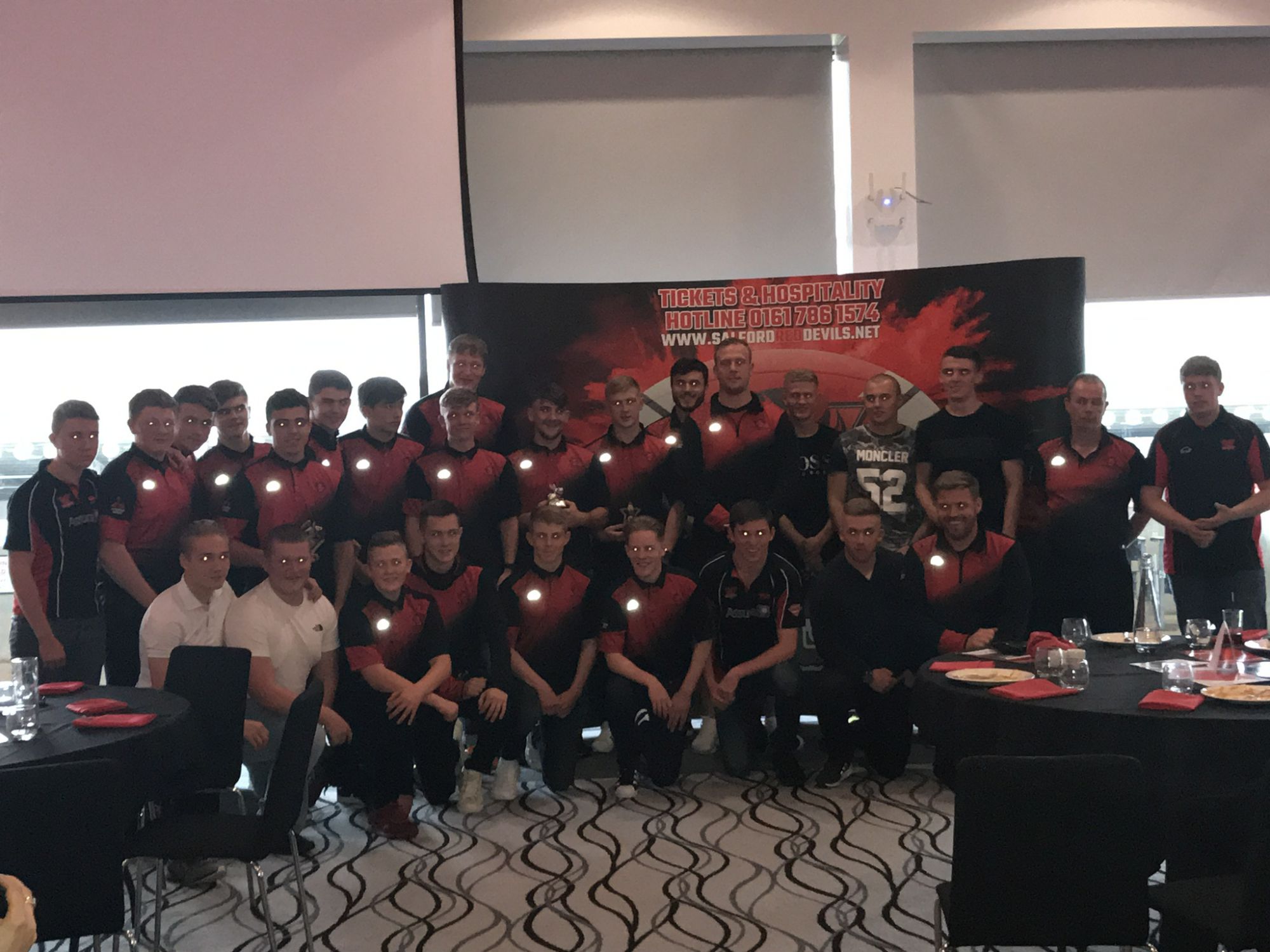 The Salford Red Devils Education Academy is celebrating the fantastic results achieved by its 2017 graduates. This year's results have once again seen students reach their potential and we are proud of our track record of results continuing to see a 100% PASS rate with 66% receiving Distinction *'s.
As the cities only RFL approved Category 3 Academy we are the premier college in the area if you have ambitions to be a professional rugby player or just want to study sport within a full time professional environment. Academy Head Coach, Danny Barton has recently been appointed as England Colleges Assistant Coach and he will be working with our students on a daily basis.
Places are still available, and a final open day for all perspective students who may be interested in applying for a place on the course for the 2017/18 academic term will take place prior to our home game against Wakefield Trinity on 1st September. Registration for this event is essential as free entry to the fixture is included.
The open day will feature Red Devils first team players and include a talk on what the course involves and the opportunities available to you through this innovative programme.The primary BTEC Level 3 extended diploma in sport is perfect for those who want to train and study in a full time sports environment, and is designed to help those who aspire to a career in professional sport gain valuable experience in this area however we can also offer a building multi-trade course which will enable students to still access the full time training and playing opportunities.
Alongside the academic course, students will be based full time at the AJ Bell Stadium, training in the first class facilities used by the Salford Red Devils first team and receive a fully branded KIT for FREE .The students compete weekly in the National College League, against teams from around the country, as well as a number of tournaments and cup competitions.
Previous alumni have gone on to play professional Rugby League at Super league level, Championship and League 1, whilst others have gone on to a career working within the professional sports industry. A number of students each year have also successfully gone on to higher education at top universities across the country after achieving high grades.
If you are interested in attending the open day or directly applying to the course, email neil.blackburn@salfordreddevils.net or call 0161 786 1591.
For more info click here http://onsideedu.co.uk/academies/rugby-academy/salford-red-devils-academy/