Foundation ready to launch BTEC Academy side
31 August, 2016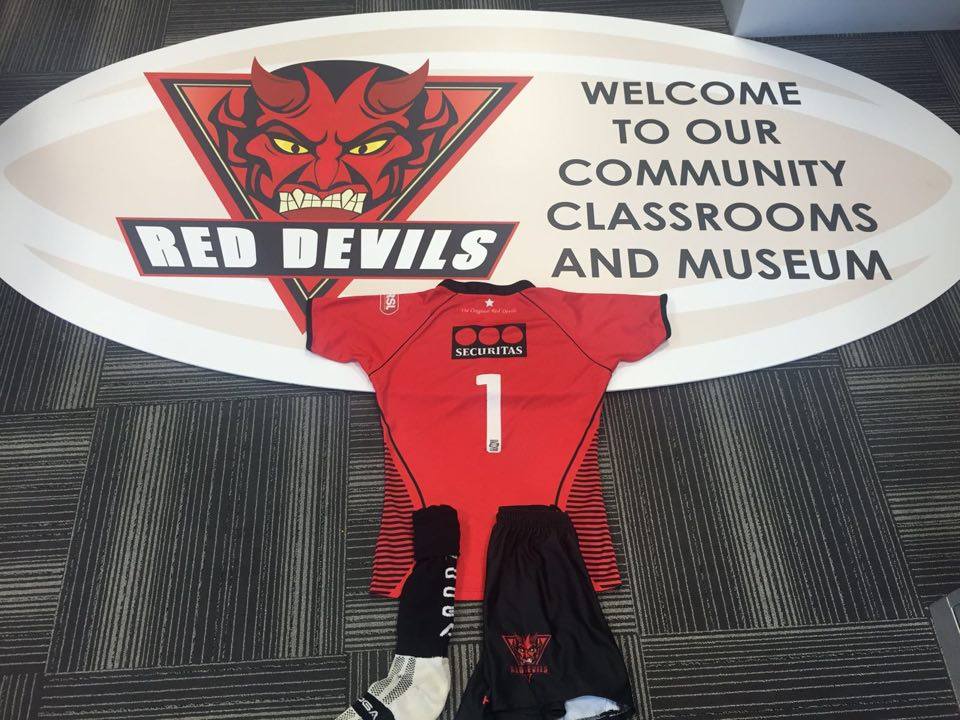 Following the release of the GCSE results, the Salford Red Devils Foundation have had a fantastic week of recruitment for the Rugby Academy BTEC programme.
Over 18 boys from the age of 15 have signed up to the course, which will see them complete a BTEC Level 3 Sport Extended Diploma, whilst representing the Red Devils in their Category 3 Academy competing in the North West College League Division 2.
Through the Foundations partnership with Onside Education, the students will be taken through the course by specialist teachers, whilst benefiting from the expertise and experience of professional Rugby League Coaches.
The course is run from the Foundation's state of the art education facility at the AJ Bell Stadium, with home fixtures played at Salford City Roosters.
Foundation Education Manager Neil Blackburn has been busy planning for the new term, and is looking forward to welcoming the students to the programme, he said;
"It'll be great to have these lads on board with us and playing in the college league alongside their education. The course is a fantastic start for people who want to go on to a career in sport, whilst studying and training in a professional environment."
Places are still available on the course, which starts on the 19th September. Email neil.blackburn@reddevilsrugby.co.uk