Salford continues to Tackle Family Weight
22 October, 2012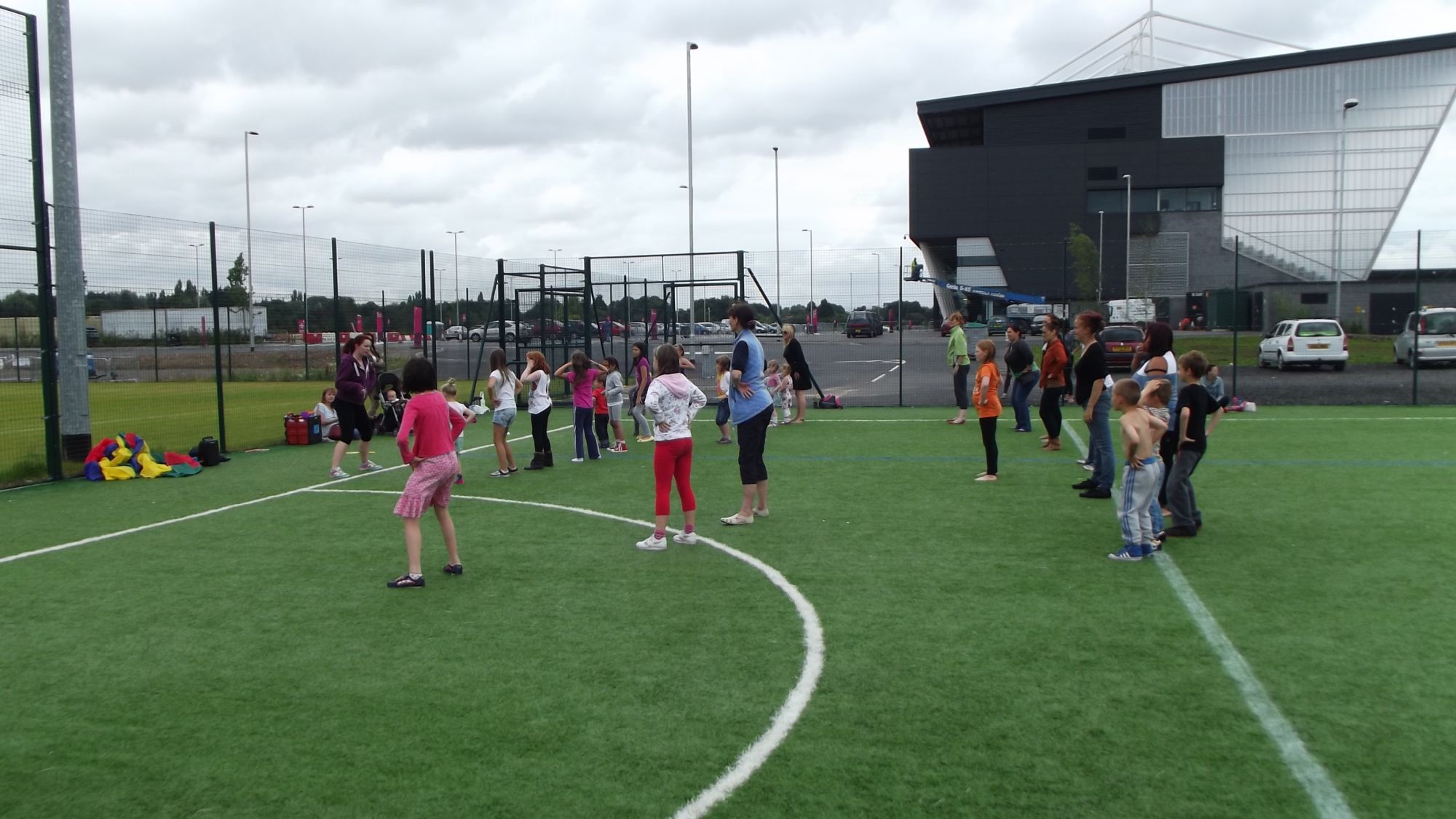 Working with Salford Council's Health Improvement Service, Salford City Reds Foundation is looking for more local families to get involved with our Tackle Family Weight programme. The idea is simple in that the Foundation wants to get as many local children and their parents engaging in meaningful physical activity sessions on a regular basis.
Not only do they want to provide physical activity opportunities, but the Foundation wants families to take away advice and information on healthy food, cooking tips and the benefits of maintaining healthy lifestyles. To do all this, the Salford City Reds Foundation runs 2 different activities which both take place at their community facilities at the Salford City Stadium.
The first activity is a monthly session that takes place on the last Wednesday of every month between 5 and 7pm. The 2 hour session will see you and the family having the chance to take part in a number of physical activity sessions including touch rugby and quick cricket. All sessions are optional and light hearted. There are 2 sessions left in 2012 with a Halloween themed event on the 31st October and one on November 28th. Next year's activities will commence at the end of January.
The second activity is a little more detailed with families required to work with the Foundation for 2 hours a week for 10 weeks. These activities take place between 4 and 6pm with the 2 hour session being broken down with the first hour learning a little more about good food, nutrition, cooking tips and the benefits of all this, with the 2nd hour made up of some light physical activity for you and the family.
All activities are ran by Salford City Reds Foundation's very own delivery team and take place no matter what the weather. The physical activity sessions are normally to be held outside, but in the event of adverse weather conditions the sessions will be held inside.
Once your time with the Reds Foundation comes to an end the Foundation's development officers will then look to find you new opportunities at your local community rugby league club to continue playing, coaching or volunteering around physical activity.
To find out more or book you and your family on to these forthcoming activity sessions please contact Danny Doherty at the Reds Foundation via 0161 820 2739 or danny.doherty@reds.co.uk