Salford Red Devils College team take to the skies
8 December, 2016
Salford Red Devils College team take to the skies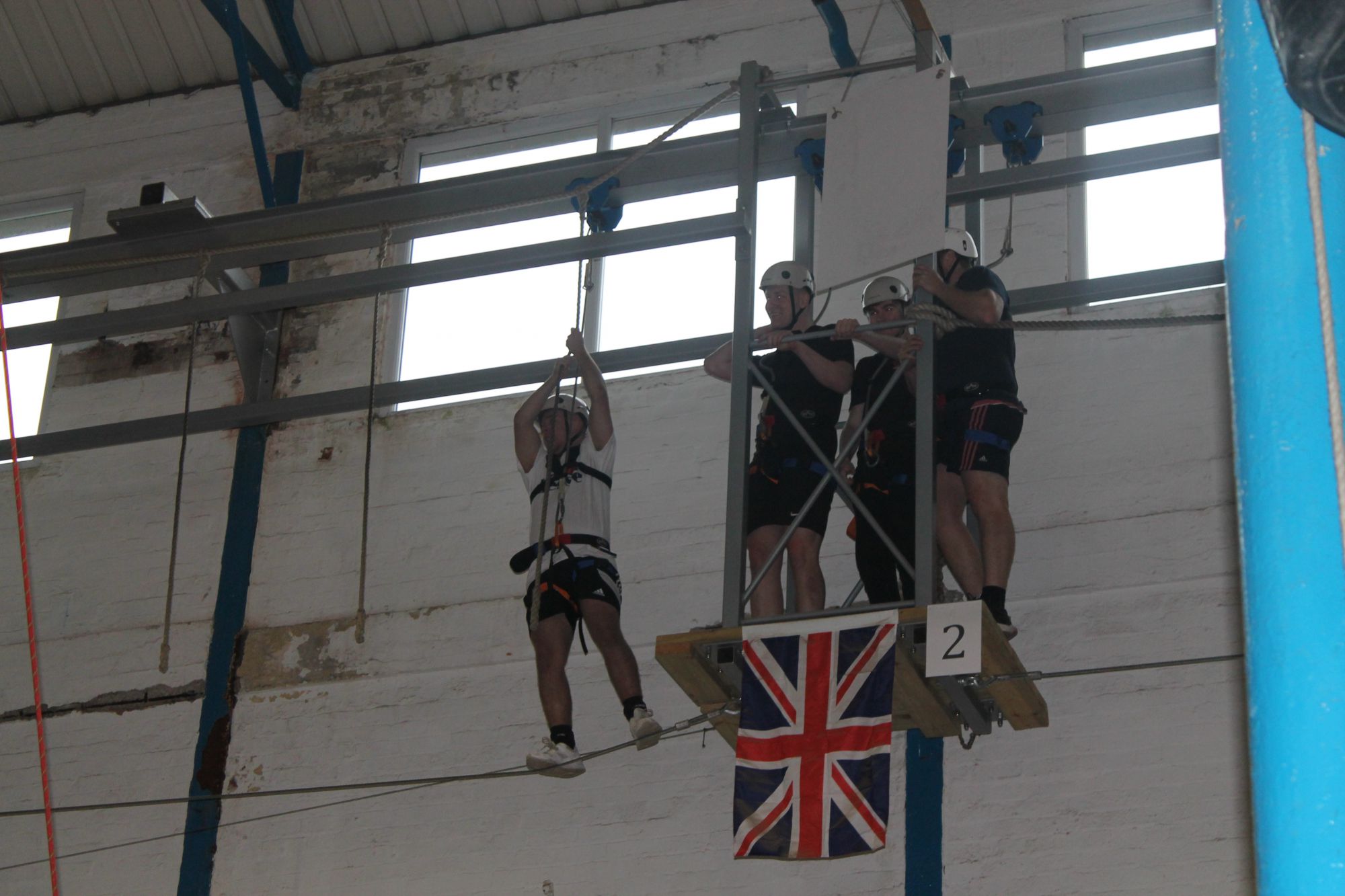 There was a different type of training for the Salford Red Devils Foundation College Academy team as they took on the high ropes and obstacle course at Challenge for Change.
The course, which is run by former Salford player Chris Whitely is designed to provide a physically challenging training session, whilst improving on other key skills such as communication, logic, and team work.
The lads were put through a number of challenges from team races, to the 'leap of faith' (below), all designed to push the team to their limits and encourage them to use a wide range of skills and abilities, transferable to the rugby league field.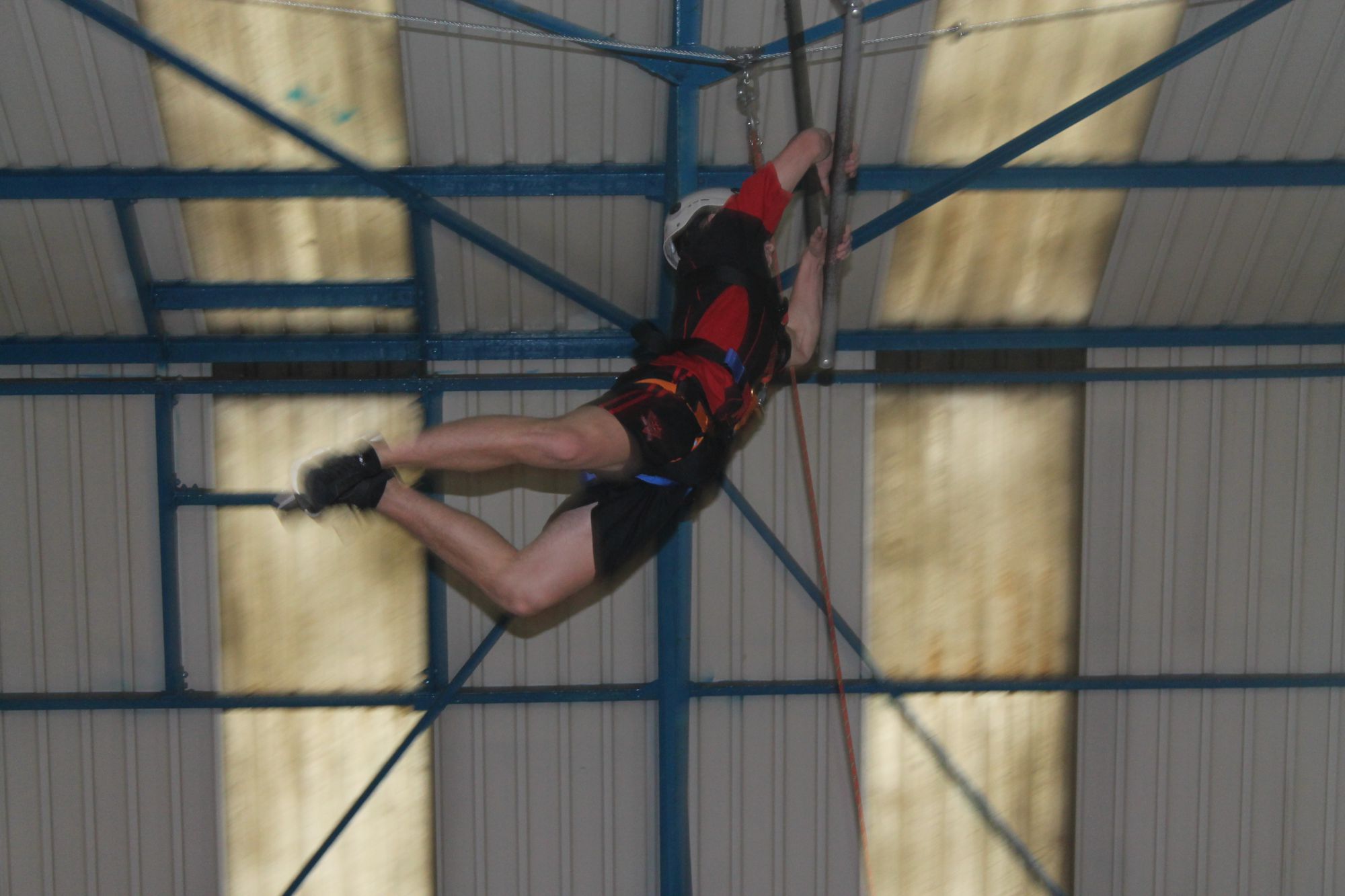 The Red Devils College team compete in the National College League, whilst studying a level 3 Sport diploma full time at the AJ Bell Stadium, lead by the Foundations expert community coaches and teachers in partnership with Onside Education.
Foundation Education Manager Neil Blackburn works closely with the team, and was pleased to see the benefit from a different kind of training, he said;
"I think this took a lot of the lads out of the their comfort zone and really pushed their skills both physically and mentally. Activities like this are great to the get the boys thinking and working as a team".
For more information on our College programme or any of the other education opportunities offered by the Red Devils Foundation, email neil.blackburn@reddevilsrugby.co.uk