Salford victorious in 4th consecutive Varsity match
31 March, 2014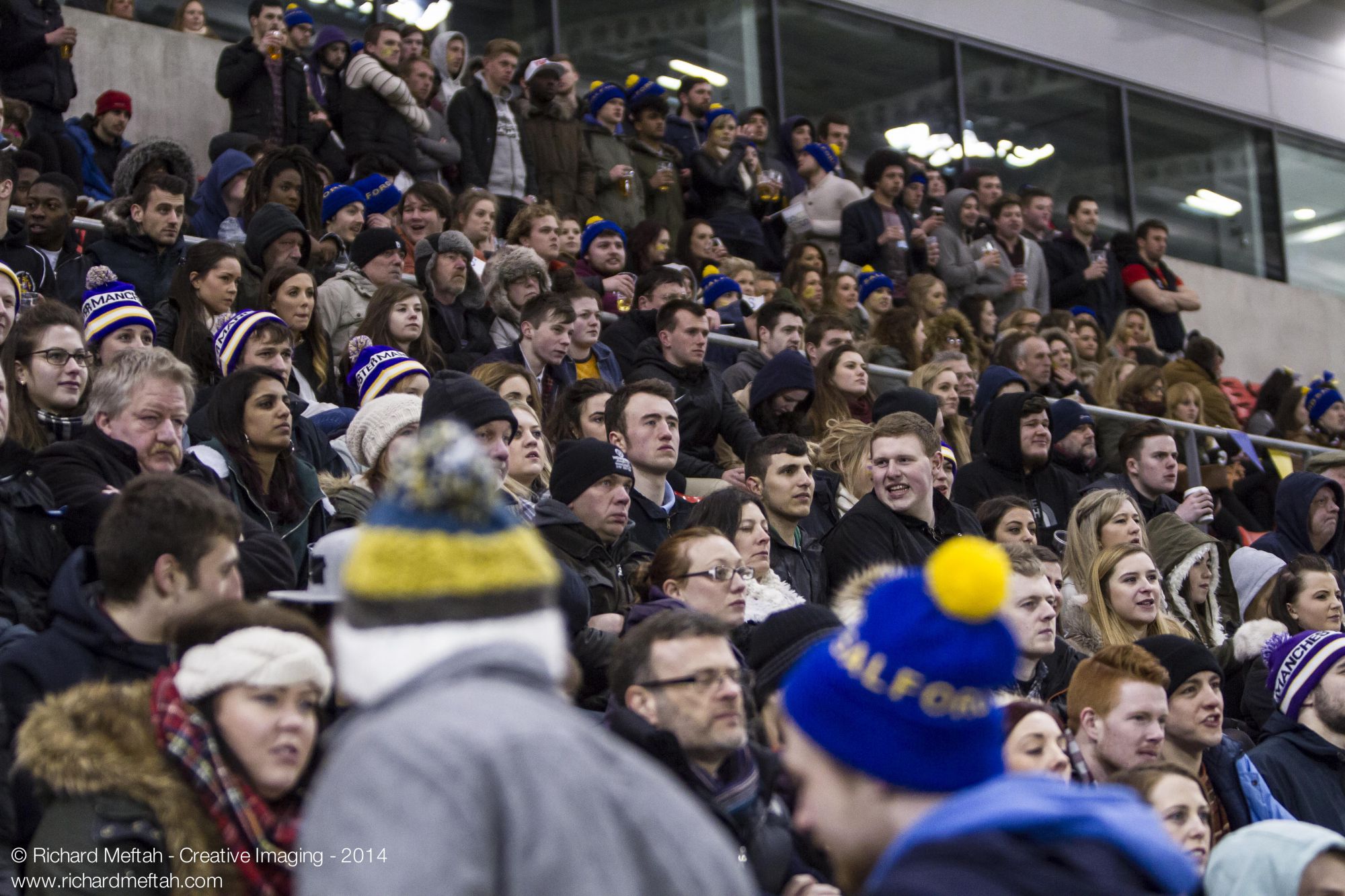 The season is moving quickly here and the Salford Red Devils Foundation continues to strive, work hard and put in extra effort in the local community.
The foundation aims to inspire people through sport, education and health. This is demonstrated in our work with community teams and our continued impact in health and employment related activity in the local area.
One of the key highlights of our Community Team's season is the annual "Two Cities Challenge" Varsity battle. The battle is fought between the University of Salford RL Club and the University of Manchester RL Club. This year's match was held on the 24th March at the AJ Bell Stadium.
The "Two Cities Challenge" match is in its sixth year, and has gone from strength to strength, being considered one of the largest student academic sports events in the North West.
Unbeaten league champions Manchester went into the game on excellent form, however they were not strong enough to beat Salford who made it their 6th consecutive annual varsity win.
Salford looked promising from the outset, with forwards Martin Hayes and Samir Tahrauoi using physical strength to make Salford's presence known in the first half.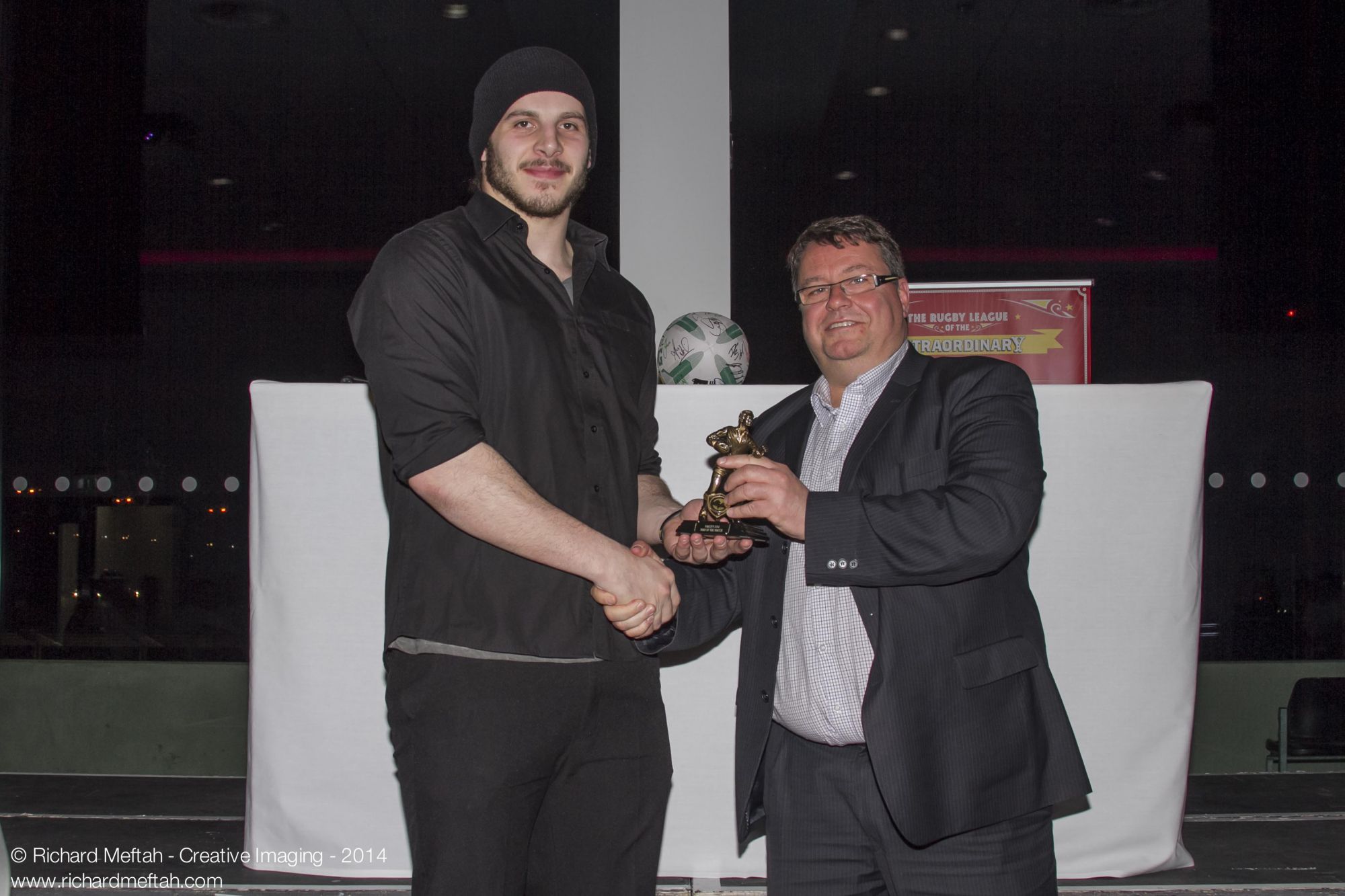 Manchester showed lively spells but Salford began to dominate the game, with Man of the Match Tahraoui opening the scoreline at 25 minutes.
Salford continued to command, though Manchester showed a little fight with moments left in the first half, making the half-time score 15-6.
Manchester looked threatening at the beginning of the second half, scoring minutes after the restart and continuing to threaten Salford's lead. However, it wasn't long until Salford returned to the game.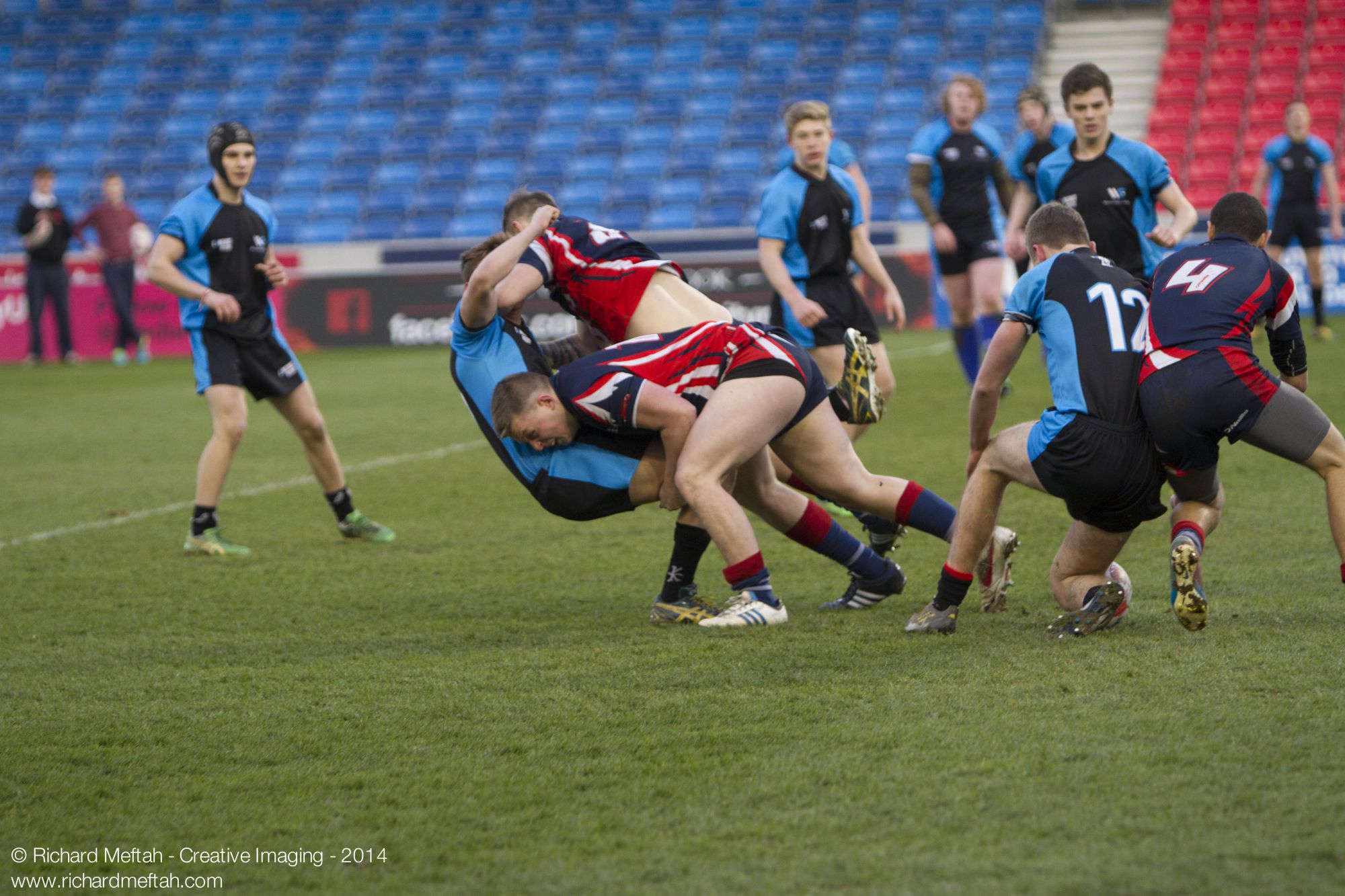 The final score was 27-10 to the University of Salford, with understandable excitement and celebration from the players and Salford fans.
With over 1,000 spectators it is clear to see how popular the varsity match is and the Foundation are pleased to see the game grow and attract bigger crowds each year.
Not forgetting the excellent curtain raiser match from Winstanley College vs Salford College. Winstanley saw a 34-12 victory over the lagging Salford side.
Follow us @SRDFoundation and Find us on Facebook at Salford Red Devils Foundation.